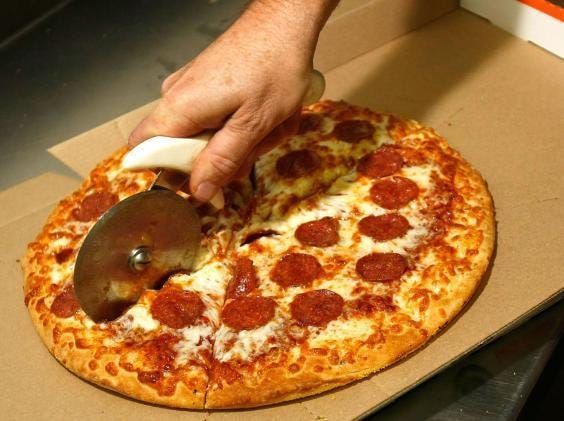 A man who won free pizza for a year has chosen to donate every slice to a local food bank.
Josh Katrick was one of 1200 people to enter the competition set up by a family pizza restaurant in the US state of Pennsylvania.
Mr Katrick, who has colon cancer, found out he had been randomly selected as the winner by email as he was leaving the clinic after a session of chemotherapy.
"I remember coming out of there thinking, 'I just won pizzas for a year! That's cool!' he told local news channel 69 News.
He said he was inspired to pass his prize on to Northampton Food Bank by the support he had received from others during…