Co-author Deirdre Imus, President, The Deirdre Imus Environmental Health Center® at Hackensack University Medical Center.
Here's a challenge for President-elect: make all the country's PK-12 schools and child care centers healthy places for children to learn. It will take more than one year.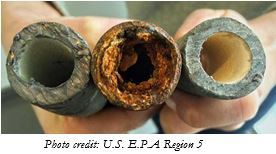 And here's another fact: 25 million children are eligible for school lunch programs, meaning they have qualified based on their family's poverty-level income. Want more news? In recent years, the number of children in school has increased while the number of teachers and staff – including school nurses and facility directors- has decreased. For years, federal education policy has focused on testing and educational accountability: worthy goals, yes. But the environmental conditions under which children are required to learn have been ignored too long; public health stops at the school house door. It's time to reorient our priorities for children.
There are increasing numbers of high-risk learners in schools and child care centers and facing avoidable environmental hazards every day. These include exposures to toxic lead in paint and water, mercury, pesticides and pests, PCBs, poor indoor air, and poor lighting in dirty, dusty, or damp buildings. Some facilities are still on known toxic sites or adjacent to hazardous facilities, or sitting in flood waters.
Just like White House leaders and staff, school children need environmentally healthful facilities. Regardless of the age of the facility,…