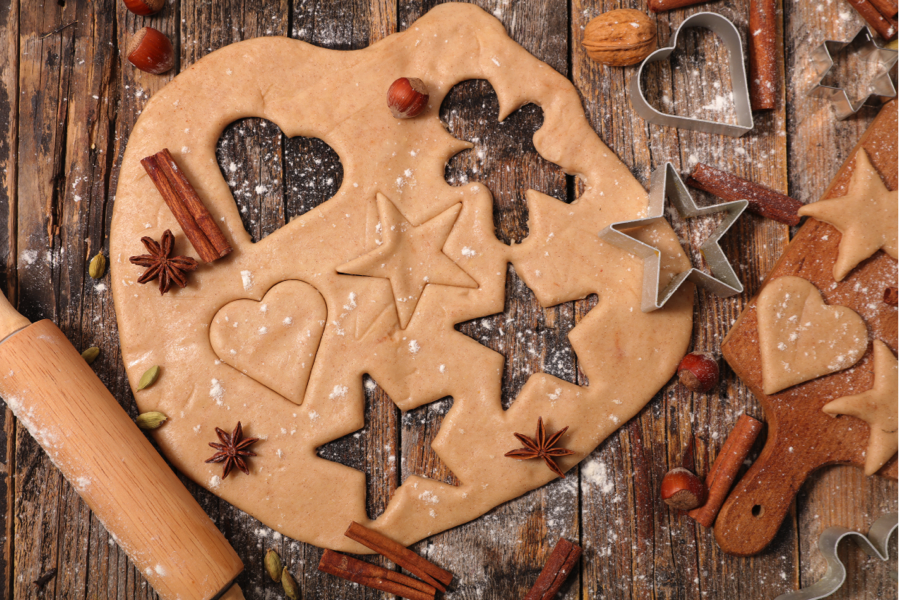 The holidays are full of yummy treats! I mean if there was ever a reason to wear those elastic waist pants outside of your own home, holiday treats are it. Cakes, pies, and Santa's personal favorite (trust us, he told us himself): cookies.
Unfortunately, those cookies often times contain things like: milk, eggs, milk chocolate, butter, and a load of other things that vegans, and those with milk and/or egg allergies can't enjoy. We want to make sure you and all of your loved ones have enough treats to make them break out the stretchy pants this season!
Can you imagine a holiday without cookies?
SUBSTITUTIONS:
Milk Substitutions:
Luckily, due to the rise in the manufacturing of plant based, dairy-free milks, this is the easiest step!
Unsweetened Almond Milk
Unsweetened Soy Milk
Unsweetened Rice Milk
Unsweetened Oat Milk
Unsweetened Hemp Milk
Unsweetened Hazelnut Milk
Unsweetened Cashew Milk
Noticing a trend? Go with unsweetened! Since you'll already be adding sugar, or some sort of sweetening agent to your cookie recipe, it's best to go with an unsweetened milk to avoid an inedible "too sweet" cookie (if there is such a thing.)
Egg Substitutions:
Substituting eggs when baking vegan desserts isn't difficult. Luckily, there are plenty of easy, and a few more complex, options!
1 egg =
¼ c unsweetened applesauce
(a fun bonus to get unsweetened applesauce with cinnamon for spiced cookies)
(be careful, the banana flavor does come through other ingredients)
(if the recipe calls for more than 1 egg, try a different method–too much oil can cause the cookies to become greasy)
(combine 1 tbsp of ground flaxseeds (or chia seeds) with 3 tbsp of water. Stir thoroughly and…