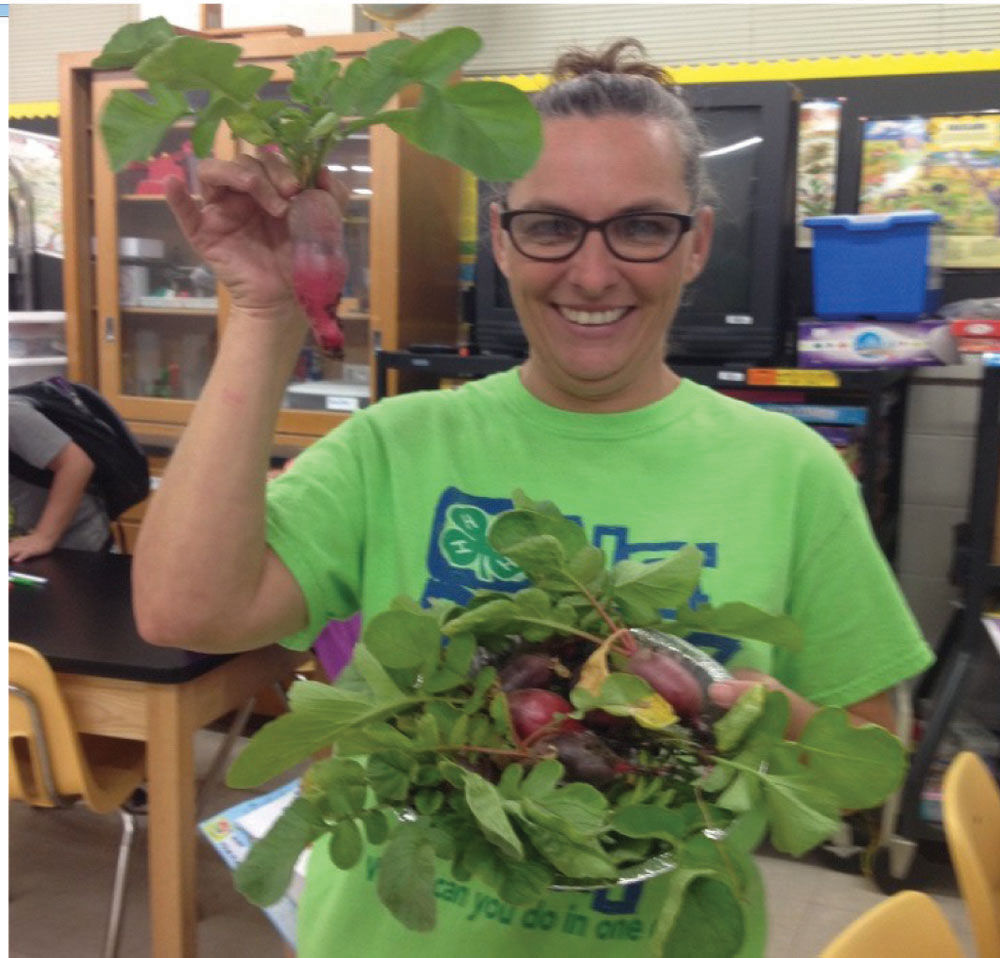 An interdisciplinary approach to reducing child obesity through the Learn, Grow, Eat & GO! curriculum (a modification/revision of the Junior Master Gardener "Nutrition in the Garden"), Walk Across Texas, and the Coordinated Approach to Child Health program.
Relevance
The high prevalence of childhood obesity in Texas is cause for concern because it is linked to negative health consequences for children and their families. Schools are uniquely positioned to have a positive impact on children's knowledge and behaviors associated with obesity. For example, vegetable exposure plus school gardening has been shown to improve consumption of fruits and vegetables. Adding more frequent and more vigorous physical activities during school has been shown to improve student fitness and weight. The home environment is also an important influence on a child's eating and activity behaviors. The greater the frequency of vegetable consumption and physical activity by parents, the greater the consumption of these foods and exercise by their children. With child obesity rates among low-income children in Texas ranging from 10 percent to over 20 percent, engaging schools and families in prevention efforts is critical.
Response
The Learn, Grow, Eat & GO! (LGEG) curriculum emphasizes science, math, language art/reading, social studies and health through effective learning activities with both the LGEG and WAT programs. The LGEG curriculum was designed to engage children and their families in school gardens, vegetable recipe tastings, classroom activities and take home family stories; therefore, the curriculum includes:
• Classroom raised bed or container garden
• Classroom vegetable tastings and food demonstrations
• Family stories for students to take home
• Option for the students to become LGEG certified through the JMG program
• Opportunities for "Growing Strong" section
• Walk Across Texas online team enrollment
• Family physical activity newsletters
• Family physical activity bonus miles
• Physical activity walking BINGO
• Classroom "physical activity breaks" related to school subjects
County agents partnered with Dawson After School program and the Boys and Girls Club on how to implement LGEG. Volunteers were also recruited and utilized to help implement the program by building new and cleaning existing beds for the program. The Boys and Girls Club LGEG beds are ready and will be planted in 2017.
Results
Texas A&M AgriLife Extension Service in Navarro County partnered with Dawson Independent School District to implement the Learn, Grow, Eat & GO! curriculum in K-5th classes for the Dawson After…