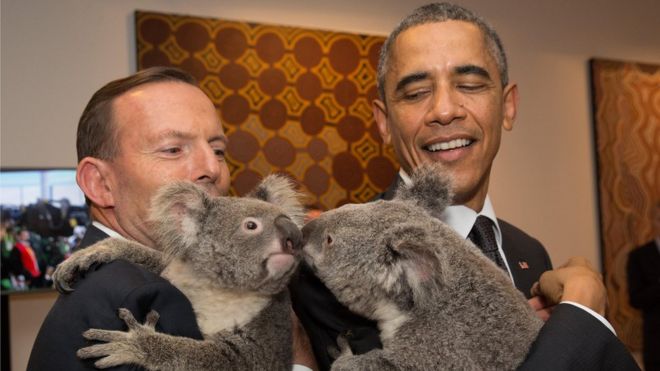 Elephants, sharksand toads have one thing in common. All of them have benefited, in some way, from the presidency of Barack Obama.
One of the lesser known legacies of the US president is his record as a conservationist.
During his eight years in office, he has placed 548 million acres of habitat under protection. This spans Arctic tundra, mountain woodland, and coral reefs with as much biodiversity as rainforests. The outgoing president created the two largest marine reserves on earth and the world's second largest desert reserve.
Collectively, this array of land and sea encompass an area nine times the size of the United Kingdom.
Mr Obama has protected more natural habitat than any president in American history, exceeding the 290 million acres by the founder of US National Parks, President Theodore Roosevelt.
In all, Mr Obama has added 22 new parks to the US National Park system, far exceeding the six created by his predecessor, George W Bush.
Some of his conservation measures have faced resistance.
In January 2015, the president was scolded by a host of Republicans for expanding the Arctic National Wildlife Refuge by 12 million acres, against the wishes of the oil and gas industry who were blocked from drilling in the expanded reserve.
Environmentalists have also found fault with his policies.
"I would give Obama's wildlife legacy a B minus," says Kieran Suckling, executive director of the Center for Biological Diversity.
"He has a mixed record. He has put a lot into climate change and land preservation, but never prioritised wildlife."
Critics point to his administration's initial delisting of the grey wolf as an endangered species, lacklustre polar bear protection, and smaller projects, like an under-funded bid to restore pollinating bee and butterfly populations in the US.
But even the most demanding of environmental groups admit they have been broadly pleased with his work.
"Of course, we always want more," says John Hocevar, Oceans Campaign Director for Green Peace.
"But on protected areas [he] has done reasonably well. It is really important the US leads on marine conservation issues, and he did this at various essential moments."
Among the more notable international moves is the creation of the Ross Sea marine reserve in Antarctica, a habitat twice the size of Texas – home to seals, penguins,…