A lot of people would like to garden but are scared off by what they see as a "black thumb"—the inability to keep plants alive. Of course, there is no such thing as a black thumb gardener. All you need to gain confidence in gardening are some easy-to-care-for plants that are practically impossible to kill, and that thumb will be looking pretty green in no time. Who better to get advice from than the author of ten gardening books, Stacy Tornio? Her newest book, Plants You Can't Kill: 101 Easy-to-Grow Species for Beginning Gardeners was created to convert black thumbs and make gardening a whole lot more enjoyable. Stacy is here today to share 10 of the 101 plants covered in the book.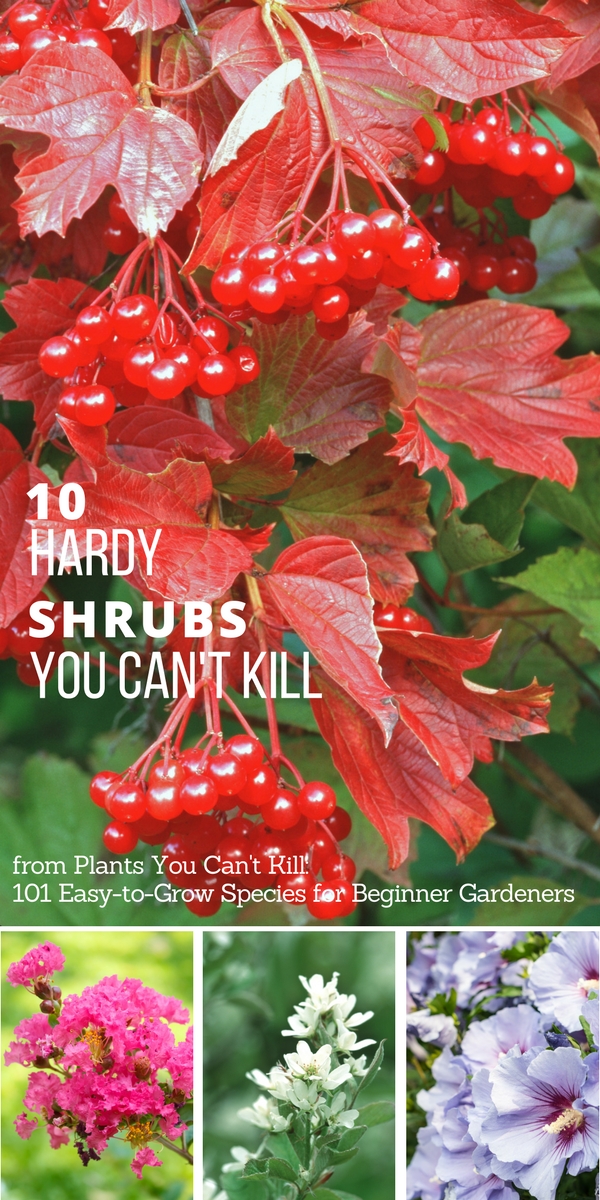 10 Hardy Shrubs You Can't Kill

By Stacy Tornio
1. Red Twig Dogwood
Dogwoods are some of the best trees and shrubs around (yes, they are considered both trees and shrubs, depending on the variety). There are seriously hundreds to choose from, and red twig dogwood is one of the best (look for the botanical name Cornus sericea). You can grow it as a small tree or as a shrub, pruning it as you see fit. The best thing about this shrub is that is has bright red stems, so it looks fantastic in winter when there's not very much other color.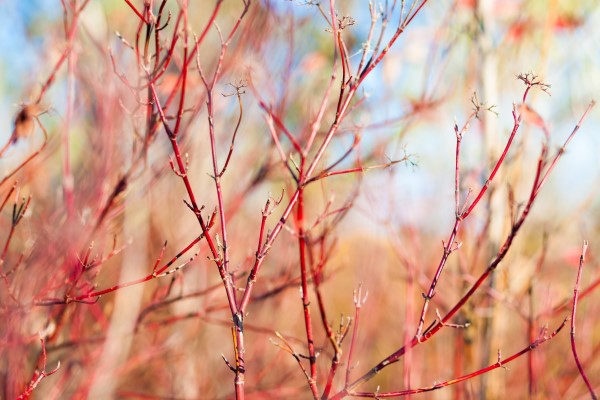 2. Crape Myrtle
Bees adore it, butterflies love it, and it's a staple in the south. It's crape myrtle (Lagerstromia). This shrub (which can grow so tall that some mistake it for a tree) is a true sign of spring with its beautiful pink flowers. It can tolerate less-than-perfect soil conditions, and it's common to see rows of these growing in public gardens or bordering long driveways. Sorry northern gardeners, but it might be off limits to you. If you're right on the edge of its hardiness zone, you can try offering it protection over the winter, and you just might get it to grow!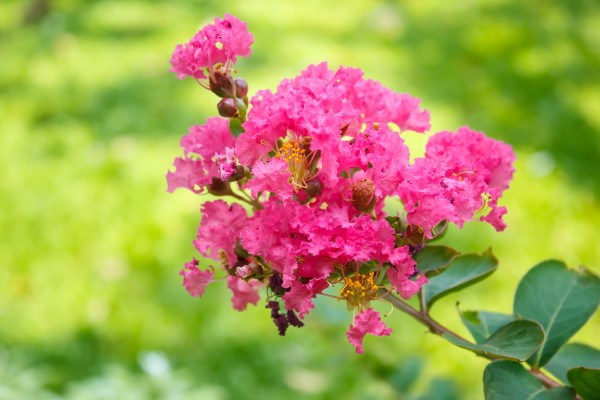 3. Forsythia
The harbinger of spring: this is how gardeners often refer to forsythia (Forsythia × intermedia). When it's really early in spring and not much else is blooming, the gorgeous golden flowers emerge and brighten up an entire landscape. This shrub really is one of the first things to flower, and it sure does make an impact. You can find gobs of forsythia options out there, including dwarf varieties only reaching a few feet tall to border forsythia, which spreads and is used for borders, hedges, and screening. After the initial bloom, they mostly fade away and are forgotten, but they can still offer a solid swath of green for the rest of the growing season.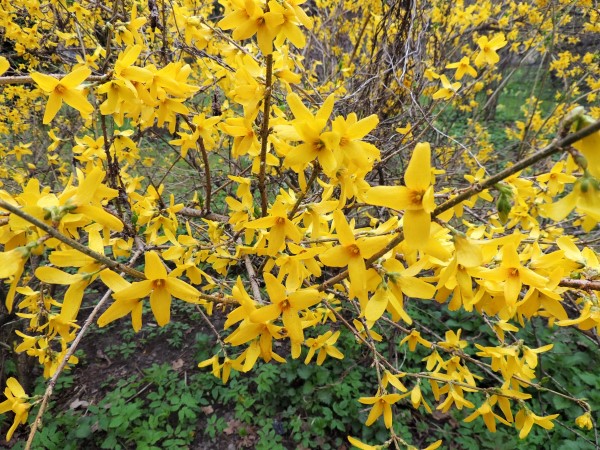 4. Hydrangea
The world of hydrangeas is HUGE! You can find hundreds and hundreds to choose from, and the botanical names can get a bit confusing. To make things simple, let's focus on one of the most popular, the bigleaf hydrangea (look for Hydrangea macrophylla). You can find two main groups, including those with globe-shaped flowers (called mopheads) and flattened flower heads (called lacecaps). Both are beautiful, and once you get them established, they grow for years! Don't lose patience if you don't get yours going…