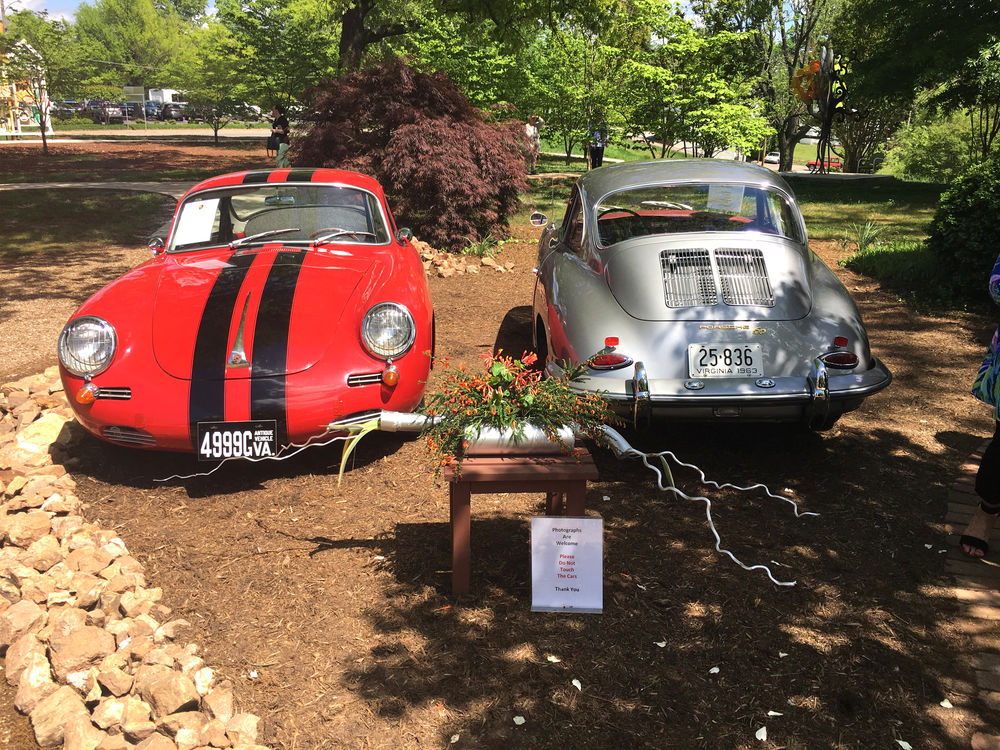 MARTINSVILLE – April showers bring May flowers – and also plenty of blossoms for Wednesday's Historic Garden Week tour.
The Historic Garden Week tour is held every year in Virginia. Locally, it is hosted by the Martinsville Garden Club and the Garden Study Club. It features local homes and sites open to the public, all decorated with flower arrangements made by garden club members. The flowers come from their own gardens as well as the gardens of other area residents.
This year's theme was "Art in Bloom." About 350 people attended, estimated Susan Morten, and at least $7,300 had been raised. Proceeds help support historic gardens in Virginia.
"The weather is amazing. After a week of rain, and then to have such glorious weather," said tour chair Cindy Edgerton on Wednesday, standing on the porch of The Simmons House. "The ladies procured in the pouring down rain and then made arrangements in the pouring down rain, but it's all worth it because today's gorgeous.
"People keep telling me it's luck, but it's because I buried that bourbon and whiskey upside down two weeks ago in the garden," she joked, referring to an old superstition.
Houses and sites on the tour were: the home of Melinda and Walter Penn III on Knollwood Place; the loft of Virginia and Dr. Mervyn King in the Pythian building uptown; Piedmont Arts, the Historic Little Post Office and the Simmons House between them; First Baptist Church; and the Virginia Museum of Natural History.
Emily Parker said that she has been on the HGW tour about 15 times; she's only missed one or two since she moved to the area in 2001.
"This is a fabulous and fascinating tour," she said as she was touring the Kings' loft. "The ladies have outdone themselves."
"I come every year, and I always enjoy it," said Barbara Tatum. "I've been especially impressed by the flower arrangements, especially the (tree) peonies. There have been some burgundy ones that were really lovely."
She was speaking from the foyer of the Penn house, the first site she had visited. "The inlaid walnut floors are beautiful" there, she said.
The corner of Starling Avenue and Mulberry Road served as a sort of open gathering place. Visitors walked freely around the community art garden, the Historic Little Post Office and The Simmons House.
The community garden's brick wall and the walkway were finished last week, just in time for the tour. Visitors strolled among the three statues which also recently have been installed there.