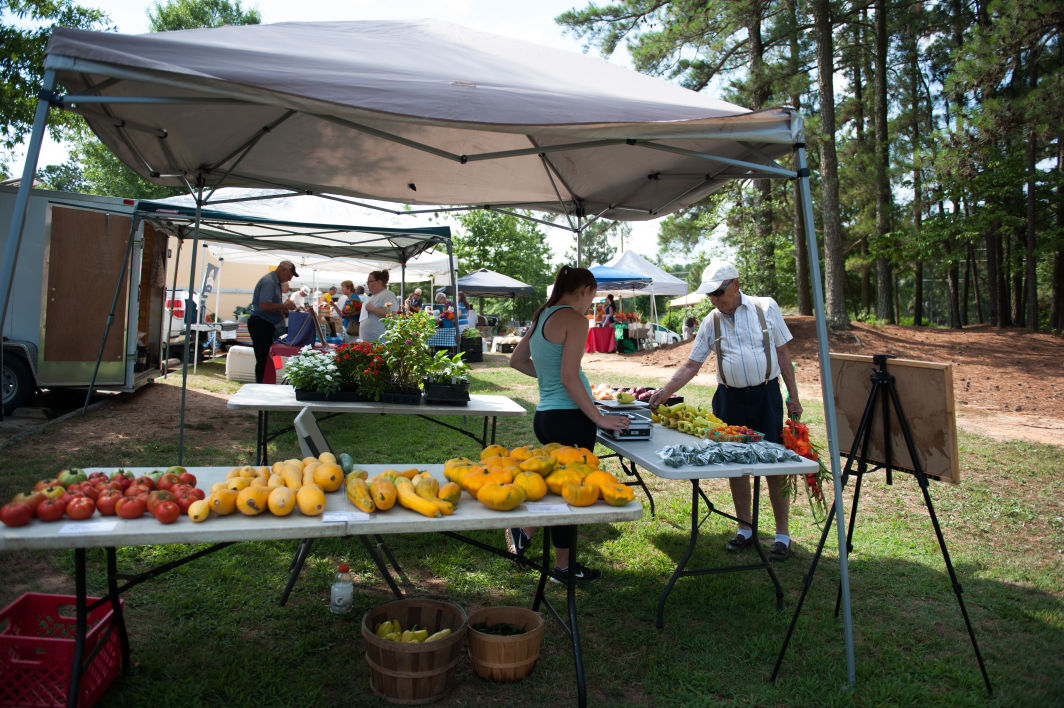 Carthage is a bucolic, small town surrounded by fields and farms, but easy access to locally grown fruits and vegetables is limited to a few roadside stands.
Hoping to increase shopping opportunities and awareness of farmers markets in the northern part of the county — and also provide a convenient source of wholesome food for Women, Infant, Children (WIC) participants — the Moore County Health Department is sponsoring a new weekly market in Carthage.
The market will be open every Monday, starting on May 1, from 10:30 a.m. to 1 p.m, at 705 Pinehurst Ave. Initial participating local farms include Highlander's Farm, Paradox Farm, Eagle's Nest Berry Farm, Priest Family Farm, Happy Tails Farm, and 3 M's Boer Goat Farm. Plans also call for a rotating schedule of food trucks that will visit the market.
"This is a public farmers market that everyone is welcome to visit and make purchases from. All of the farmers are local and we are excited to bring this to the Carthage area," said health educator Rich Tompkins. "A lot of people have never visited a farmers market and I had this realization that there are markets in the south end of the county. I thought why not do something here?"
Farmers markets help support smaller-scale farmers and also open up the door for community members to buy locally sourced foods. By…