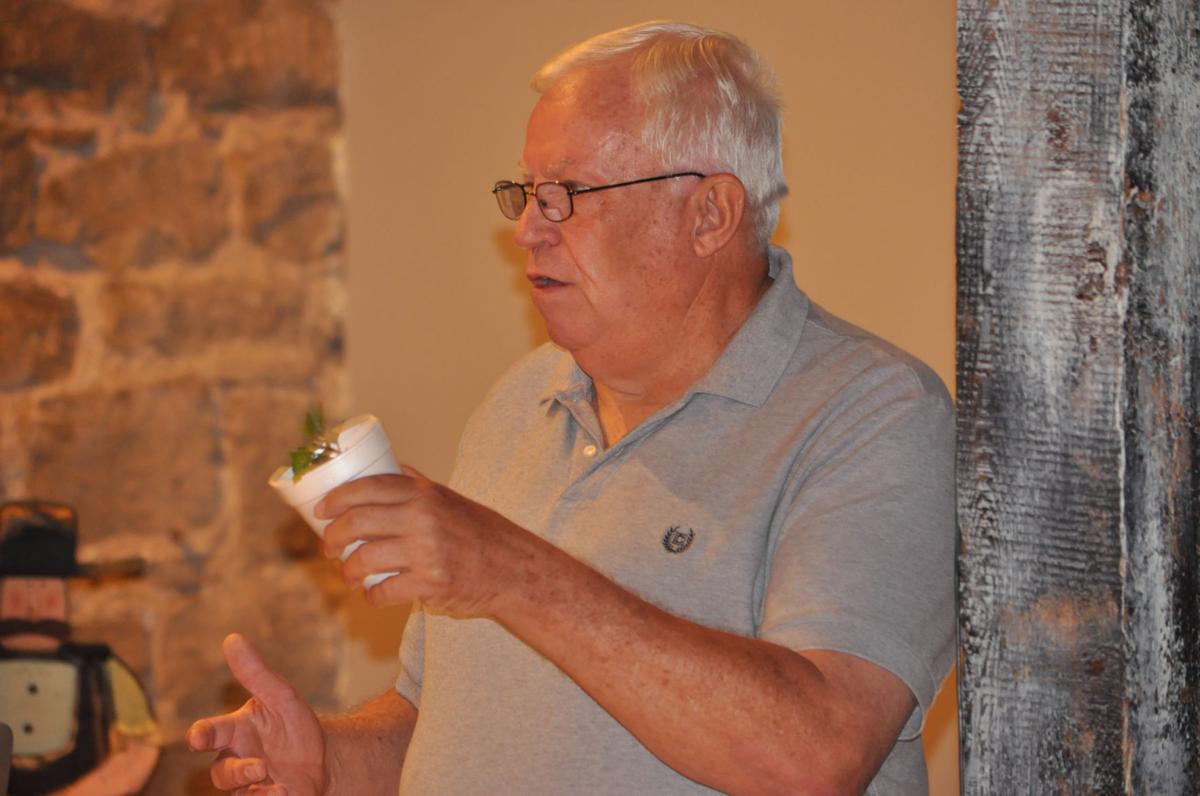 Advocates promoting healthy eating sought out to educate the public on ways to accomplish that without a huge expense by growing their own food.
Roger Steed and Larry Lance spoke to the public Wednesday at the North Block Common hosted by MoreClaremore and sponsored by RCB Bank and Volunteers for Youth.
Steed said teaching people how to grow their own garden has many benefits helping minorities, education system, hunger, healthcare and police.
"Minorities in the U.S. have always had an uphill struggle. They are fighting their histories, their environments, other people's prejudices and their own frustrations and limited resources," Steed said.
With no answers for themselves, some turn to violence and negative lifestyles, he added. Teaching them to grow their own food is learning a new trade, one to benefit for years to come.
In the education system, he said, "Our public school systems are stuck in a bureaucratic paralysis…now we are facing an economic shortfall. Growing their own food could provide additional money to help with the deficit faced by schools.
Chelsea FFA is an example of one school that worked on a community garden project last year funded by a grant. The grant was awarded by the Centers for Disease Control and Prevention geared toward addressing risk factors for major causes of death and disability in the U.S. — which also ties into Steed's healthcare solution.
Chelsea FFA was one of several who provided oversight of the gardening after the startup. Some of that produce was served in a weekly meal free to the community there.
When it comes to hunger, Steed said, "Many of our citizens say we are the greatest nation in the world. That may be so, but…