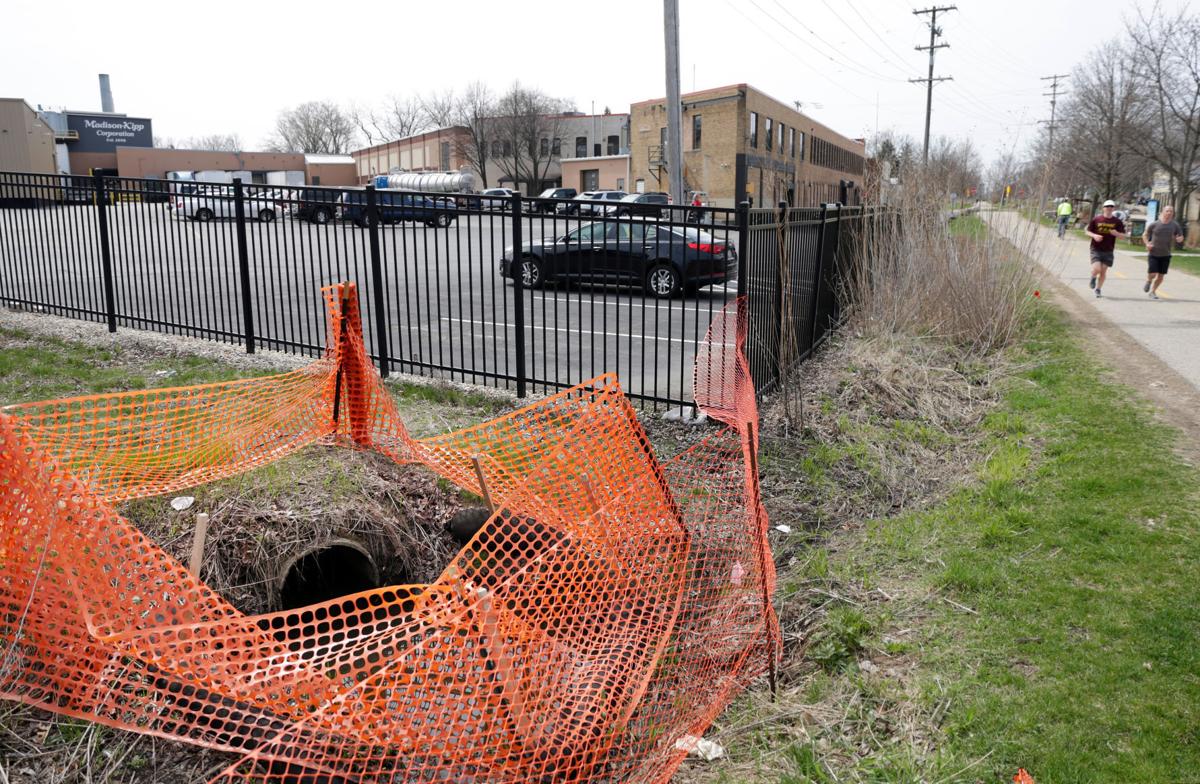 Months after state regulators approved the final cleanup of toxic soil next to a busy Madison bike path, additional high concentrations of PCBs were discovered.
Toxins were traced to an underground pipe that drains water from the adjacent Madison-Kipp Corp. plant, raising new questions about how the government has handled a tangle of pollution problems at the factory.
Madison-Kipp president and CEO Tony Koblinski on Wednesday said the pollutants found between December and March have set back efforts to resolve a state Department of Justice lawsuit that was filed in 2012, but he expects soon to have a plan for cleaning the drainage system and the bike path area.
East Side residents whose complaints led to the latest discovery say they are less hopeful.
Years after pollution problems were first documented at the site the state Department of Natural Resources hasn't conducted a comprehensive investigation into how air, ground water and storm drains transport polychlorinated biphenyls and other toxins, said Steve Klafka, an environmental engineer who lives a few blocks away.
Instead, the cleanup has been piecemeal, with separate inquiries into hot spots under the plant floor, beneath its parking lot, in the soil around surrounding homes and in the city-owned rain garden alongside the bike path, Klafka said.
"If you are going to investigate a contaminated property, you look at where it all goes and where it all comes from," Klafka said.
The bike path cleanup has been done one small step at a time — excavating some contaminants and sampling immediately adjacent soil, waiting for test results and then excavating a little more, Klafka said.
Not enough attention has been paid to drainage systems or even the way water pools up and is able to carry contaminated sediments from one place to another, said Maria…