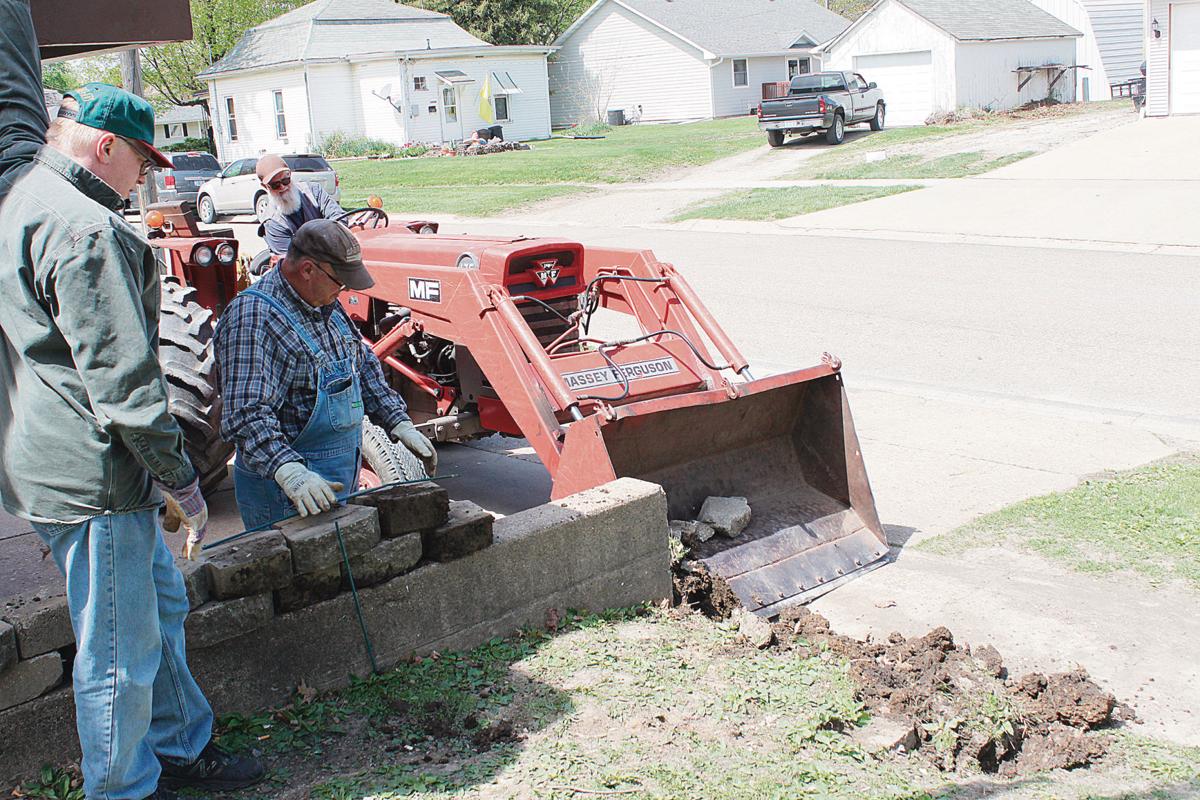 OSKALOOSA — Officials with New Hope Community held a ground-breaking on Saturday, April 22, for their community gardens; and the group is in the process of building a high tunnel greenhouse and soon will have a bus stop garden for local children.
New Hope Community Center Co-Director and Master Gardener Blaine Vos said New Hope received grants from Hy-Vee, United Way of Mahaska County and the Mahaska County Community Foundation. With those funds, the group was able to upgrade from railroad ties to a block retaining wall for the garden, he said.
"We're going to make three tiers of plants for the ids to work with out there," Vos said. "So that will be a real experiment as far as how the kids respond."
Edible flowers will be planted, said Vos, along with perennials and a variety of produce and vegetables, such as kale, chard and tomatoes.
"So it gets to beautify our front, but it is a garden instead of just flowers," he said. "They're edible flowers, they're medicinal perennials and things like…