What's not to love about hydrangeas? These showy shrubs are the delight of summer blooms. They are long-living shrubs that bloom most of the summer and well into fall. Here is a guide to all things hydrangea: a description of the different types, how to change their color, drying projects, and more!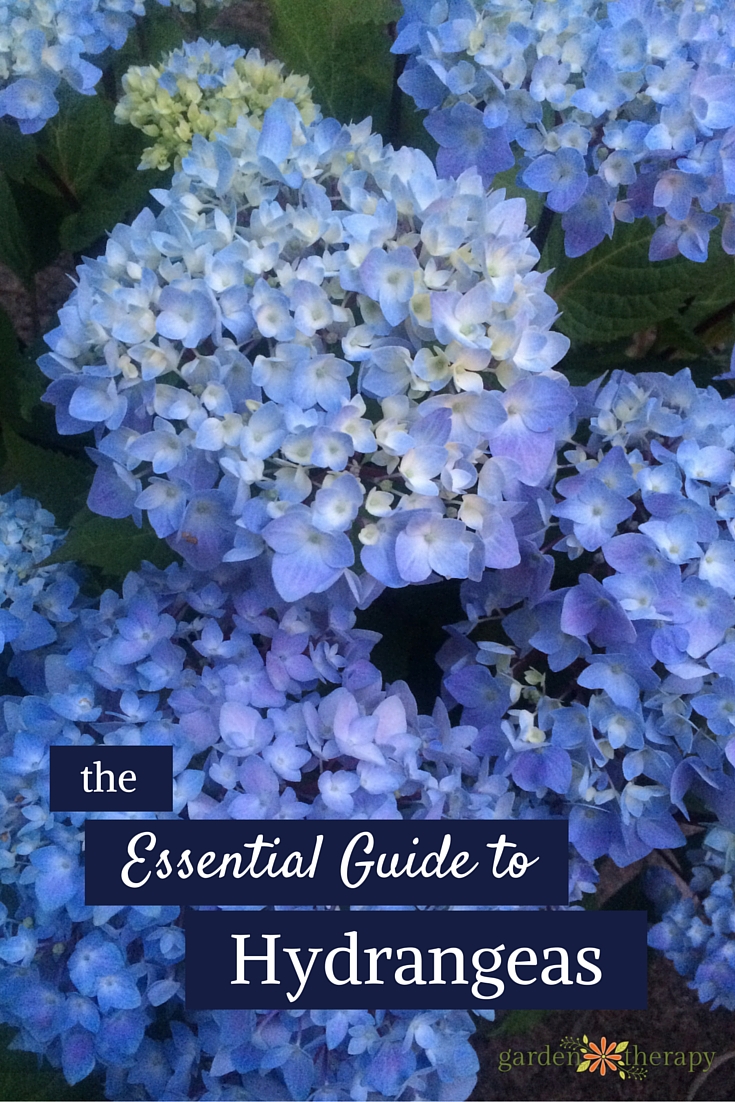 Type of Hydrangeas

Most Hydrangeas prefer moist, rich soil, and part sun /part shade locations. They generally like a bit of morning sun and cooling shade in the afternoon to perform best and stay healthy.
Several species (and many, many varieties of these species) of the Hydrangea genus are commonly seen in garden centers and florist shops. I have four types representing three species in my landscape: 'Endless Summer' bigleaf hydrangea , 'Bluebird' lacecap compact hydrangea, 'Tardiva' hardy hydrangea, and 'Alice' oakleaf hydrangea.
Bigleaf hydrangea, (Hydrangea macrophylla), a spring bloomer, is perhaps the most widely sought species. They may have either round or flat flower clusters in shades of white, red, pink, blue or purple and sometimes red. The big round bloomers are called "mopheads" and those with flat blooms are called "lacecaps."
Hydrangea serrata, or mountain hydrangea, is extremely similar to macrophylla but is smaller and more cold hardy. It is broad with large heads of pink or blue flowers in summer and autumn.
Hardy hydrangea (Hydrangea paniculata) blooms in the summer. The long cone-shaped blooms change in color from light green, to white, to pink or red as they mature.
The Oakleaf hydrangea (Hydrangea quercifolia) is famous for its large, deep green leaves that persist far into autumn and displays fall shades of orange, red and maroon before dormancy. Oakleaf hydrangea bears its white panicles of blooms in early summer.
Climbing Hydrangeas such as Decumaria barbata and Hydrangea petiolaris are vines which behave politely as they climb walls, fences, and pergolas. Unlike wisteria they are relatively tame and can are easy to prune.
Wild Hydrangea, (Hydrangea arborescens 'Annabelle'), is a loose- and wide-branched shrub that…