Infusing oil with herbs is a great way to add color, scent, and healing properties to the raw ingredients you will be using in natural beauty recipes.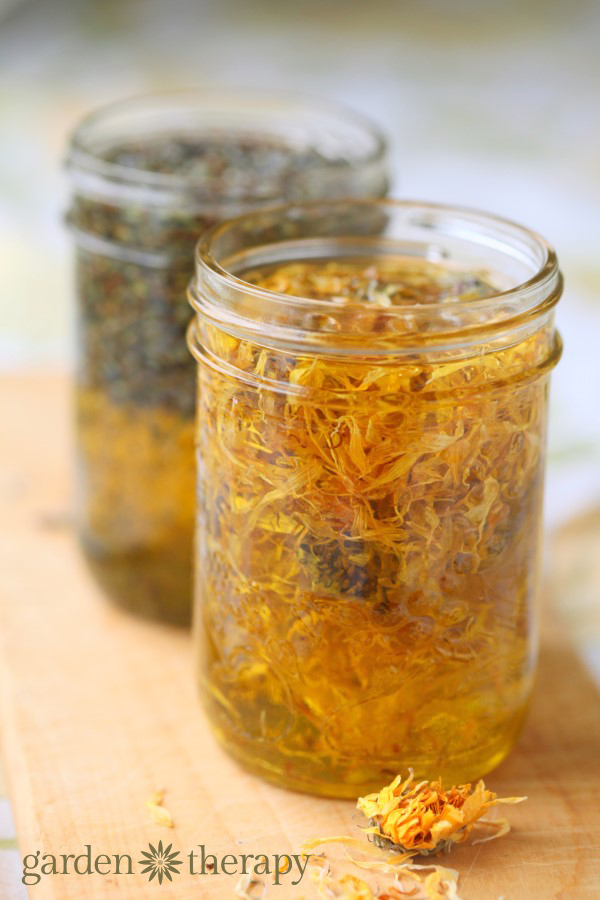 Simply soaking herbs in oil isn't enough to infuse the oil; it needs to be heated. Luckily, there are a few ways of doing this so you are sure to find one that suits your needs. The following describes how to infuse oils using the stovetop, a slow cooker, or the sun!

The common thread to all methods is to pack as many dried herbs as you can fit into a container, and then pour over the oil so that the herbs are completely submerged. Choose herbs that are completely dry (moisture and oil don't mix). When the infusing is finished, strain the herbs from the oil with a fine sieve once, then pour the oil through a coffee filter or cheesecloth-lined fine sieve. Store the oil with a tight-fitting lid in a cool, dark place. Generally, infused oil will last up to the best before date on the original package label. Olive oil should last for 2-3 years and coconut oil will last for many years, although spoiling could happen more quickly if contaminants were introduced in the infusing process.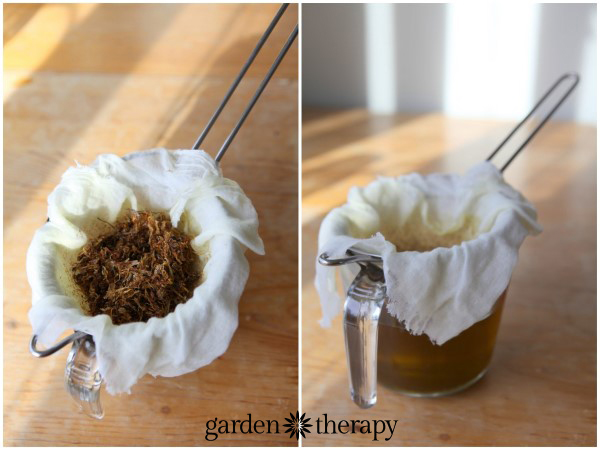 Stovetop Oil Infusing
Use a double boiler to slowly heat the oil and herbs. Pack a handful of herbs in the top of a double boiler, and pour oil over. If you are using coconut oil, which is solid at room temperature, then melt the oil first before adding the herbs. Fill the…