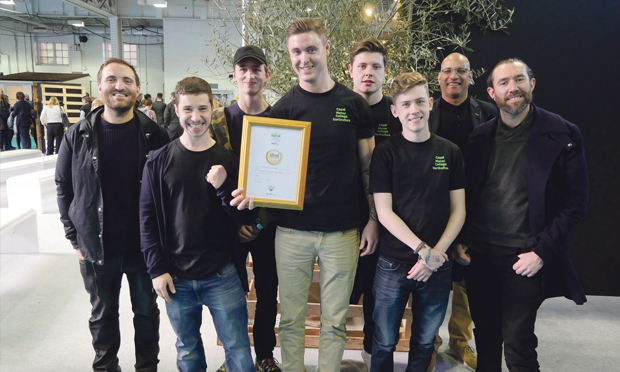 Student Ollie Neaves has won a gold medal at the 2017 Ideal Home Show. Neaves, who is enrolled in Capel Manor's Garden Design programme, bagged the award for his design of a front garden as part of the Young Gardeners of the Year competition at the annual design extravaganza.
The idea of the front garden competition is to create a garden, front door and a path to inspire homeowners and passers-by.
Neaves's winning design 'Garden Without a Boundary' is intended to draw viewers through the garden on a journey to the front door, illustrating how a garden can brighten up a home and neighbourhood.
Neaves said: "I'm so proud to have been given the opportunity to produce an amazing garden design and installation for Capel with the assistance of the great team of horticulture and landscaping students.
"We are all so pleased with the end result and seeing my garden design come to life from initial design proposals, through to detailed construction drawings and management of the build team. It's been a…