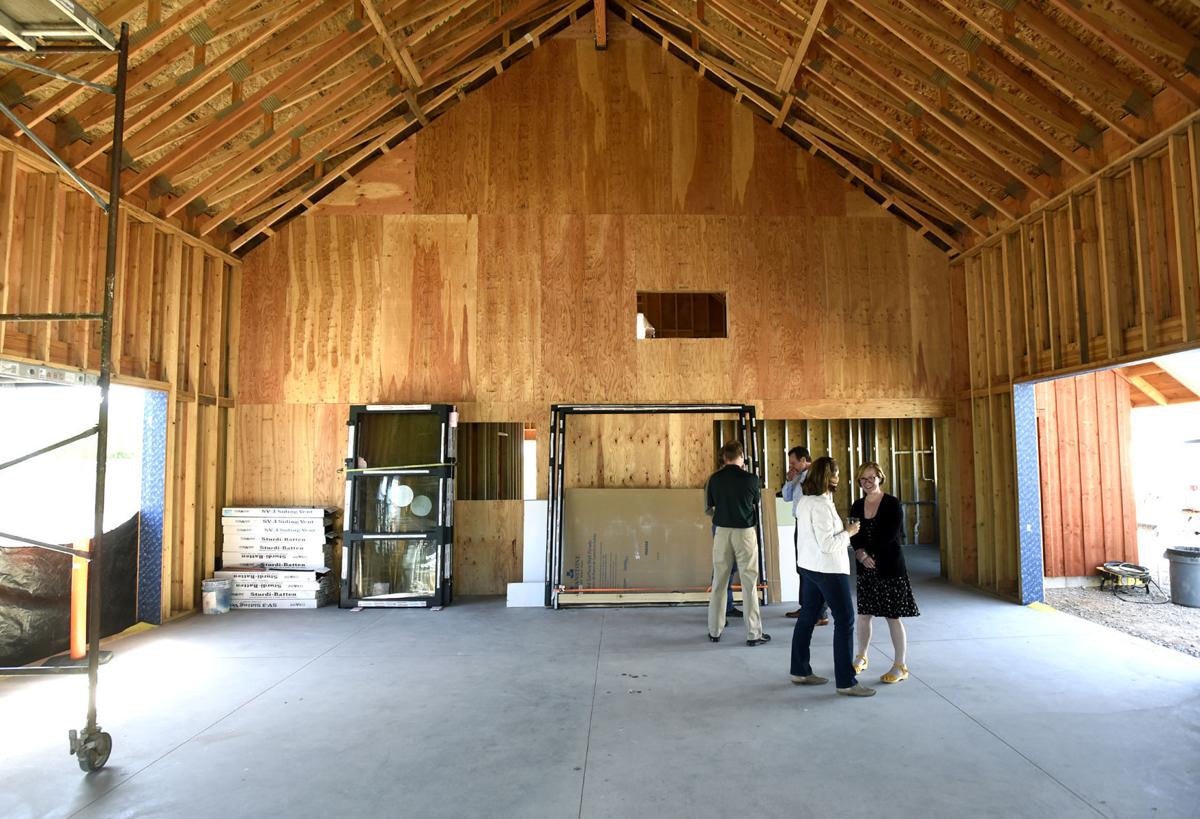 For Brigid O'Connor, one of the hundreds of people who rent a community plot each year from the nonprofit Garden City Harvest in Missoula, gardening was more than just a way to grow veggies. It provided her with the solace she sought after enduring a personal tragedy and allowed her to put down roots in the community to which she was a new arrival.
She came to Missoula to be with her younger son after her eldest child took his own life.
"When my son died, time cracked," she said. "As soon as I arrived, I signed up for a community garden plot because I needed to touch the earth. I needed to grow something. I needed to heal."
O'Connor was on hand Tuesday as city officials and the nonprofit's entire leadership team held a news conference to celebrate the new River Road Farmstead, which includes a new office headquarters building and a community barn that will house a commercial kitchen and education space.
The new structures are the result of a $2.8 million fundraising campaign the nonprofit kicked off last summer, although it is still $500,000 short of its goal. The buildings will allow the organization to continue its mission — including teaching at-risk youth how to freeze and can vegetables — throughout the winter, while also allowing the office staff to move out of the cramped headquarters on Hickory Street.
"Twenty-one years ago, Garden City Harvest was created from very humble beginnings as a small farming and gardening nonprofit with two sites," said GCH Executive Director Jean Zosel. "Here we are today with 20 sites on 20 acres throughout Missoula. We offer solutions to food insecurity issues. We offer programs that address hunger, isolation, obesity and more, all centered around the act of growing healthy food together.
"This office space and the barn that will serve as a community and education center will allow us to deepen our roots and expand our programs."
Garden City Harvest rents almost 400 garden plots to community members each year, and its waiting list has 115 people.
"We empower them with the land, the water and the tools to grow food…