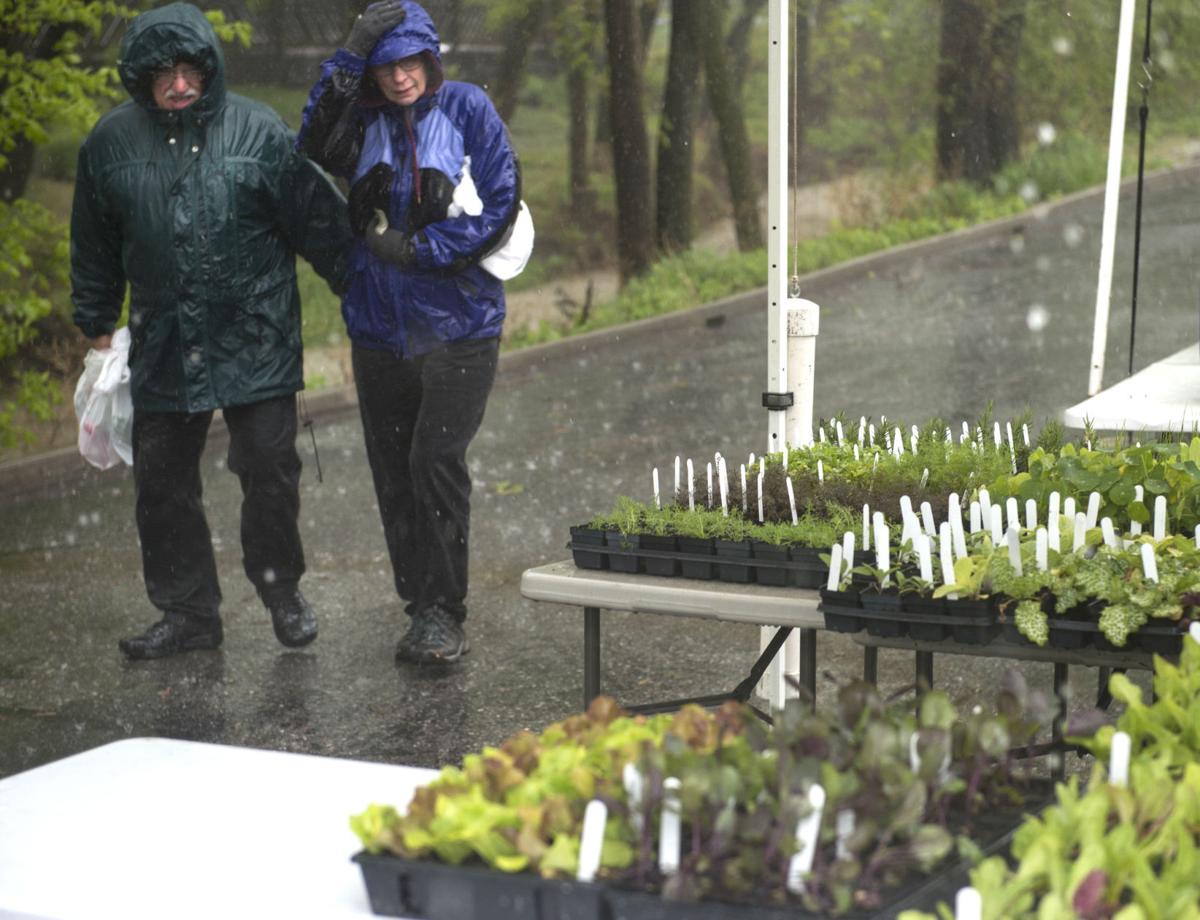 Cold winds and heavy rain didn't deter customers armed with umbrellas at the first farmers market of the season Sunday.
White awnings covering tables stacked with fresh fruits, vegetables, flowers and jars of jams and jellies provided limited protection against the heavy downpours.
The Old Cheney Road Farmers' Market, which opened its season Sunday morning, operates "rain or shine."
Farmer Jim Scanlan of the veteran-run Trackside Farm in Hickman came wearing three layers of clothes and a few sets of gloves.
"It can only go up from…