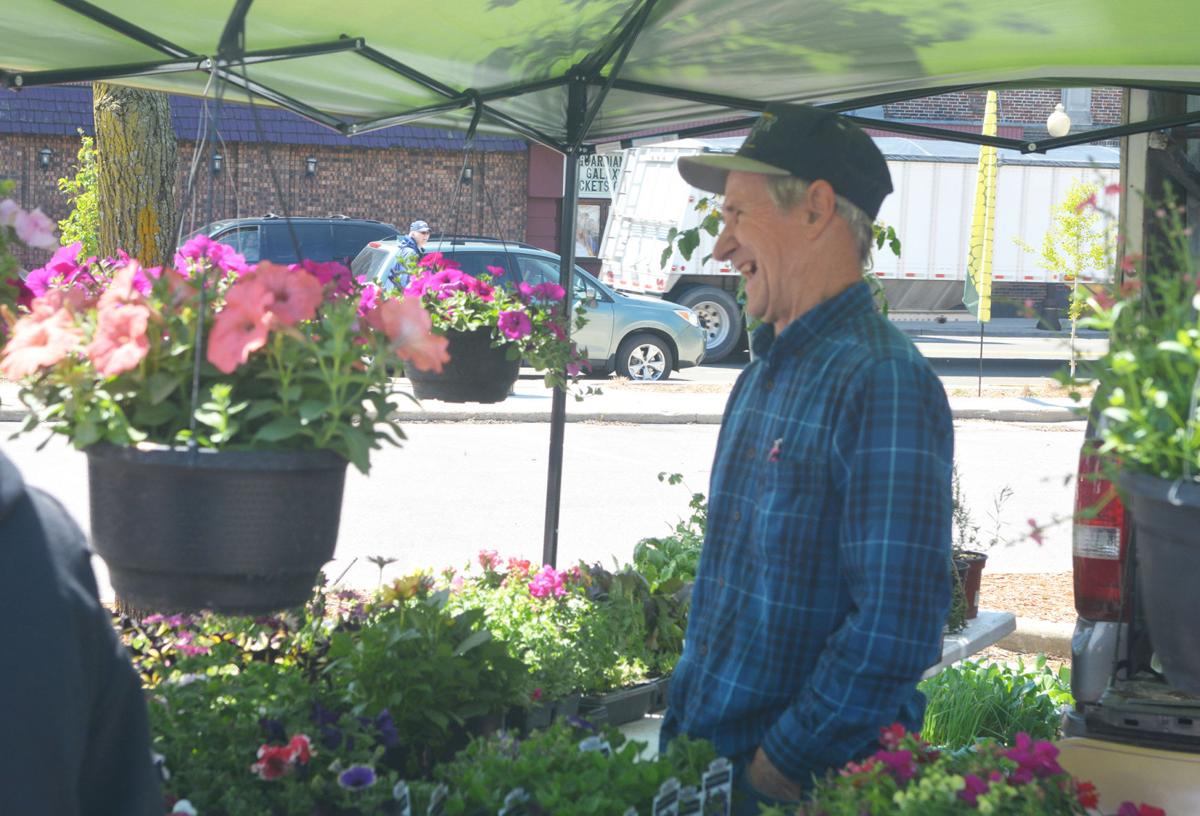 If ever there was an inviting day made for open air market shopping, the Portage Farmers Market picked the right time to open the season Thursday.
"Right now, this time of year (we have) a lot of bedding plants and hanging baskets and stuff like that," said Bob Dawidziak, of The Garden Center in Montello. "Produce is just a little early. We've got lettuce and rhubarb, but it's Wisconsin."
One of the vendors not constrained by the growing season was Gordon Jackson, professionally known as GJ Woodworking, who had folding tables covered with wooden toys and plastic tubs beneath with smaller works.
Many of the pieces are made from recycled wood from Habitat for Humanity projects. The designs come from a combination of patterns he has found and ideas that have made him curious, he said.
"When I first started I just boxed them up and eventually my wife said, 'You need to start selling them, because you have 20 boxes of toys in the basement,'" said Jackson. "I'm doing this as a hobby and it's nice to see the looks on kids faces."
Next door to Jackson's booth, Sweet…