These DIY concrete garden planters are simple to make in just a weekend and with materials you may already have around the house. They look modern with unique shapes that come straight from the recycling bin!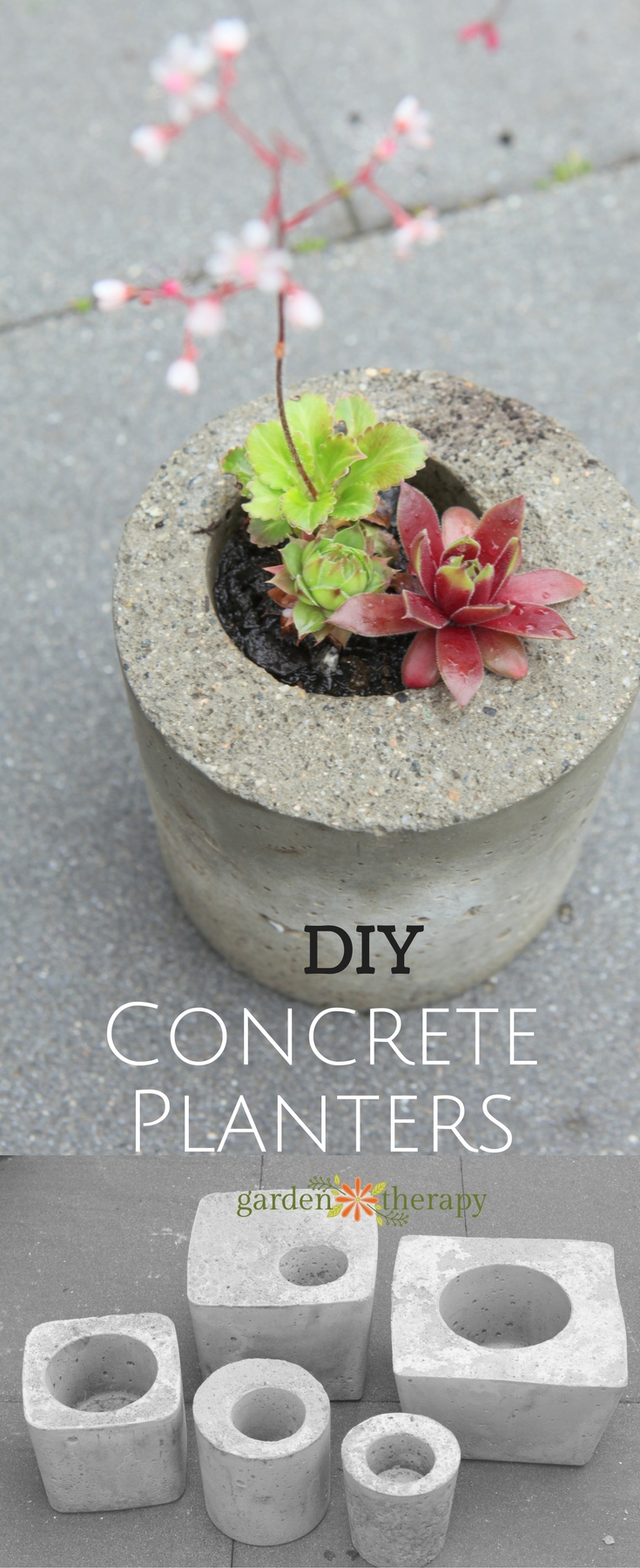 I made these planters many years ago, and have since made many more for gifts and to decorate my home garden.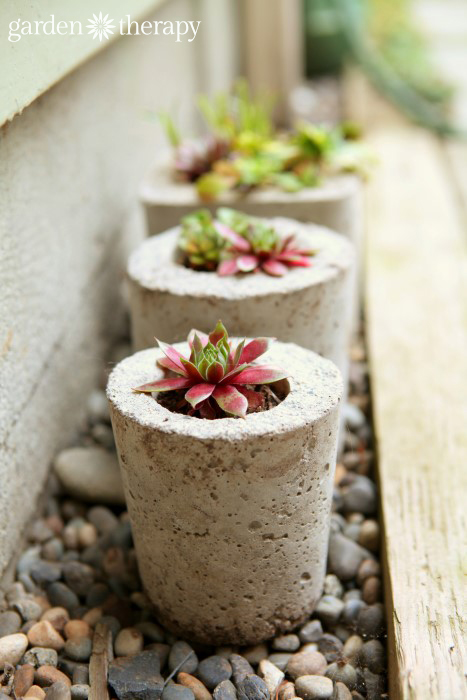 At the time I didn't write out the whole tutorial with steps and materials, so here it is:
Materials
Plastic containers to use as molds—choose all sorts of shapes for the molds, but make sure that the plastic is strong enough to hold the shape of heavy concrete. If the sides of the container are too flimsy, they will warp and you will get some weirdly-shaped planters (although they may also turn out kind of fabulous!).
Cooking oil
Foam brush
Fine concrete (topping or repair concrete)—standard concrete has gravel in it and these larger stones will affect the overall look of your planters. Look for a smooth concrete made of sand and no large rocks, typically used to repair concrete or as a top coat for rough surfaces. As long as the planter isn't huge, this will be the best concrete to choose.
Trowel
Rocks
Instructions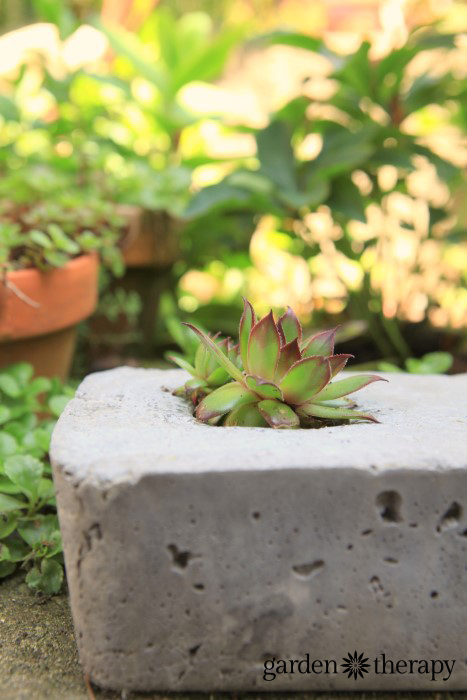 Make it!
Thoroughly grease the containers with cooking oil so that the concrete doesn't stick. I'll write it again for emphasis: thoroughly. It can be tough to get the concrete out of the molds, so take some time and grease them up well. You will thank me later.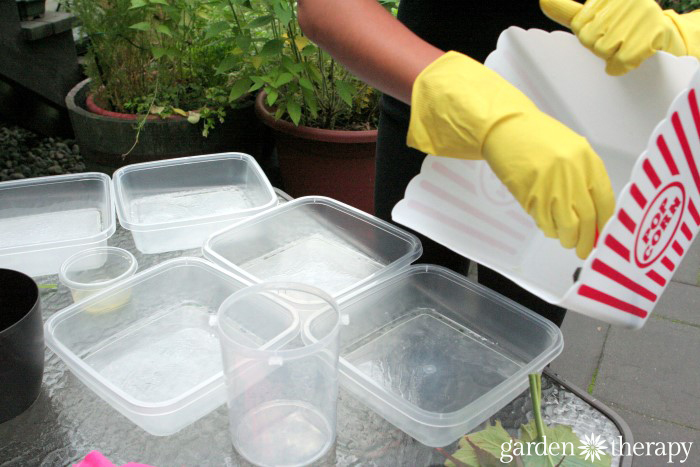 Mix the concrete by following the instructions on the package. Scoop concrete into a large mold and set a second, smaller mold into the first one. Make sure that you grease both the outside and the inside of the smaller mold….