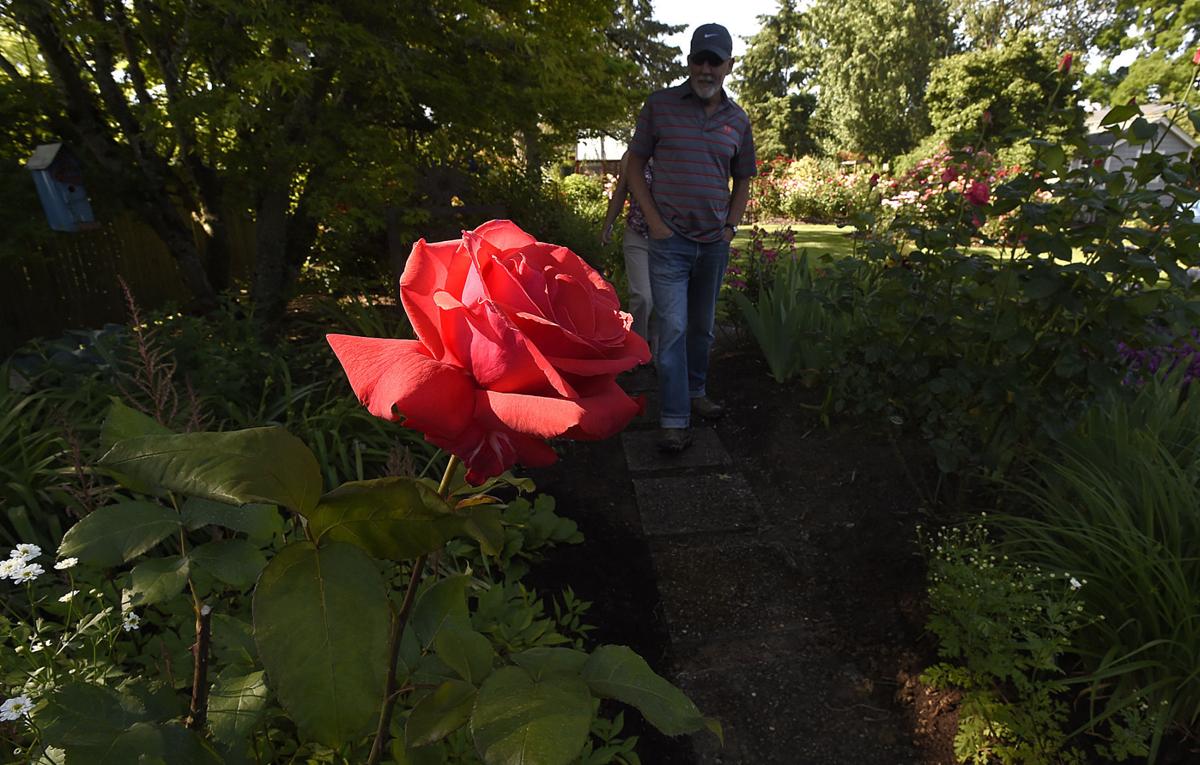 This month, Sitton will show his sports as part of the 18th annual Albany Garden Tour, which runs from 10 a.m. to 4 p.m. this Saturday, June 17.
The tour, "Through the Garden Gate," is a major fundraiser for its sponsors, the Linn County Master Gardeners. Tickets are $15 per person and available from Tom's Garden Center, Nichols Garden Nursery and the Albany Visitor Association.
This year's tour features six gardens, from tiny city plots to wide-open acreage. With more than 300 rosebushes tucked in and around rhododendrons, iris, laurel, day lilies, vegetables and touches of garden artwork, Sitton's garden is considered this tour's crowning jewel.
Sitton's garden, on 25th Avenue near Liberty Elementary School, didn't start out to be a…