The most fascinating garden ideas come from touring unique gardens, and there is none more unique than the Seattle garden of best-selling author and Miniature Garden Guru, Janit Calvo. Janit lives in a full-size house surrounded by whimsical miniature gardens both in-ground and in pots. I was fortunate to be invited on a personal tour of Janit's gardens, studio, and the Two Green Thumbs Miniature Garden Center.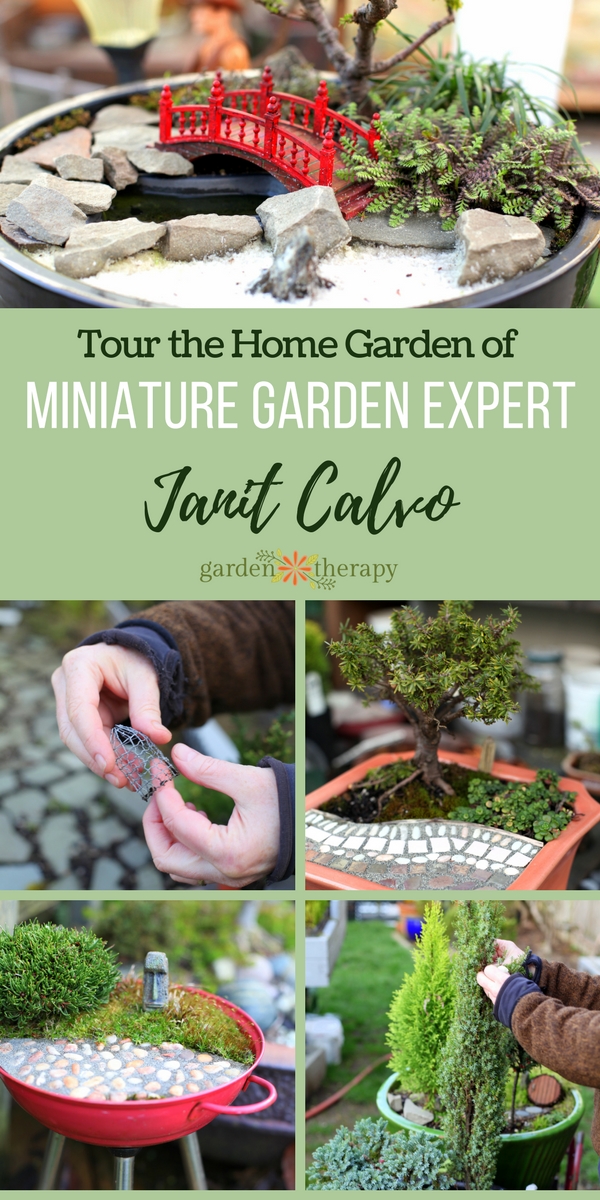 Janit Calvo is the world's foremost expert in miniature gardening. You know all those fairy gardens you see now on Pinterest, garden centers, and even big box stores? None of that was around before Janit started the one and only Two Green Thumbs Miniature Garden Center.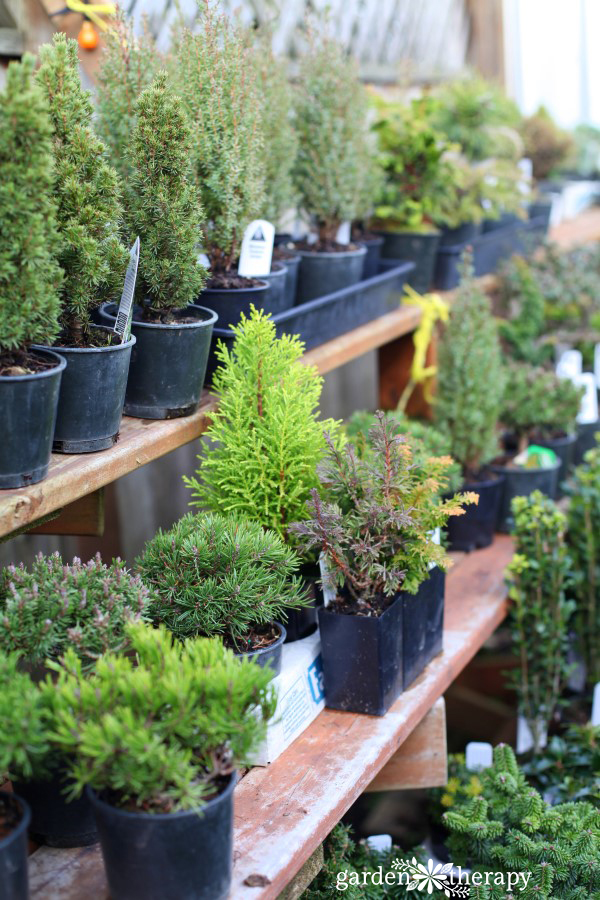 Even though the fairy gardening craze is everywhere now, it was Janit who wrote the book on it, literally, with her best-selling Gardening in Miniature which has been reprinted many times, even in Korean and German. She has just released her second book. The Gardening in Miniature Prop Shop, which has 37 step-by-step projects for DIY-ing your miniature garden. I had to keep my photos of Janit's garden to myself until the new book was released, and thankfully that day is here!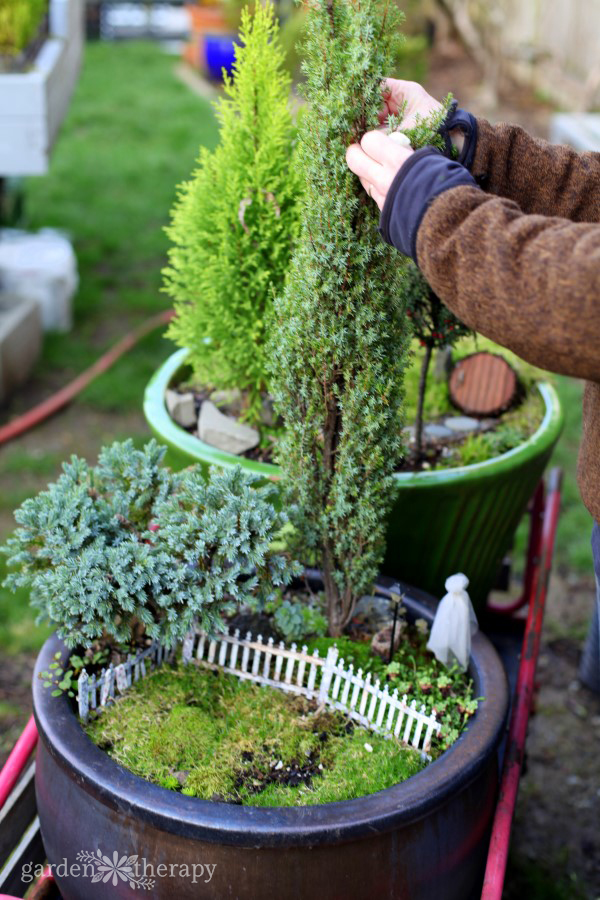 Two Green Thumbs Miniature Garden Center & Studio Tour
Janit lives on a beautiful property in Seattle suburbia that has plenty of light and some delightful residents, Kitty the dog and Puppy the cat.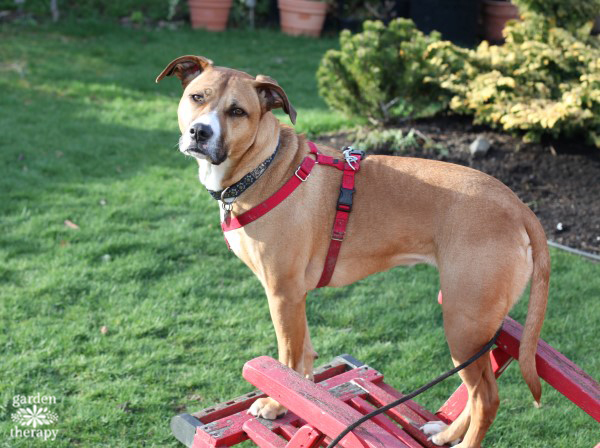 In the front garden, the landscape has been transformed into an expanse of miniature gardens complete with touches that show off Janit's artistic personality like the tire swing bird feeder.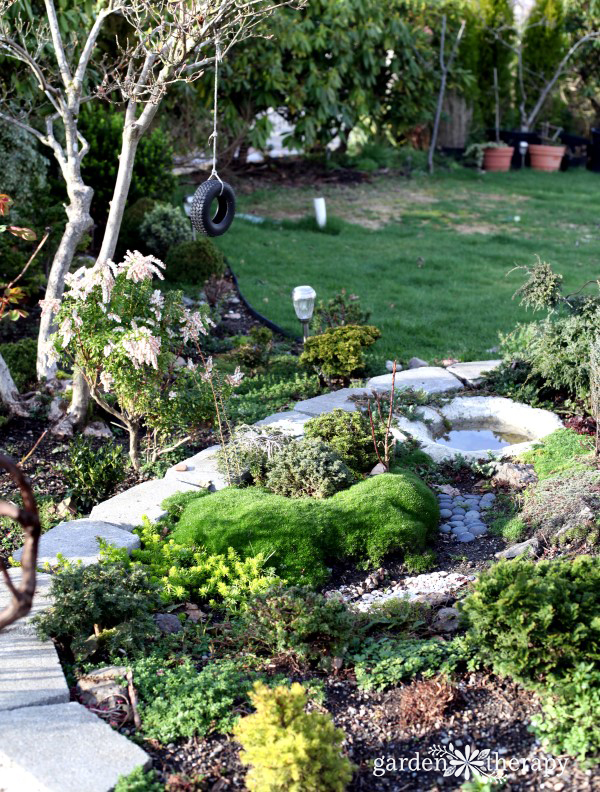 She has decorated her front yard landscape with fairy houses, miniature patios, and tiny plants that hold their own in the large space.