Butterflies are magical creatures that grace us with their beauty. Their bright colors are a welcome addition to any garden. As with bees, they are essential pollinators. How do you attract them your yard? There are many plants that they love, but an easy way to attract butterflies to your garden is to make a butterfly feeder.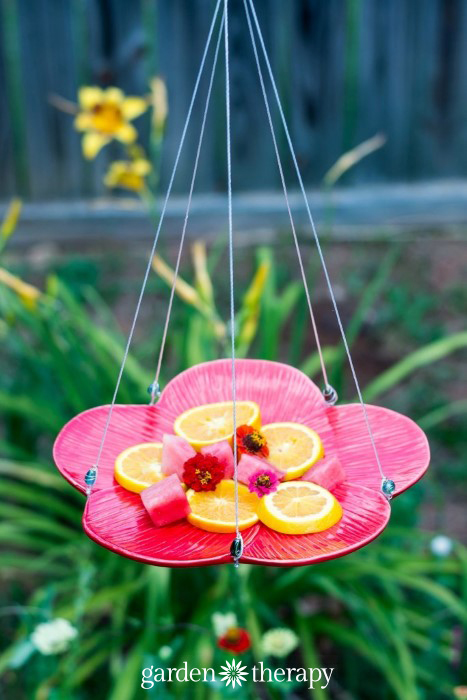 Supplies
Plate
Mason line or twine
Washer (or another metal ring)
Beads
Any type of plate will do. The plate I used is shaped like a hibiscus flower. There are notches where the "petals" connect, making it easier to fit in the macrame-style holder. If you plan to use a round plate, you will need to get a wall mount plate holder.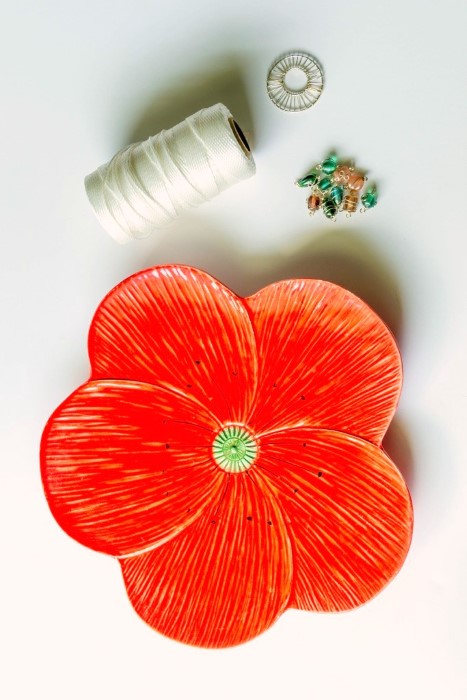 I used mason line to hang my feeder. I used it because it's made from a synthetic material that will not deteriorate as fast as natural twine. The feeder will hang outside in an area with little shelter and I wanted to make sure the rope holds through the whole season. The beads are optional. I like the way they dress up the feeder. Butterflies delight us with their beauty, so I decided to make this feeder extra pretty for them.
How to Make a Feeder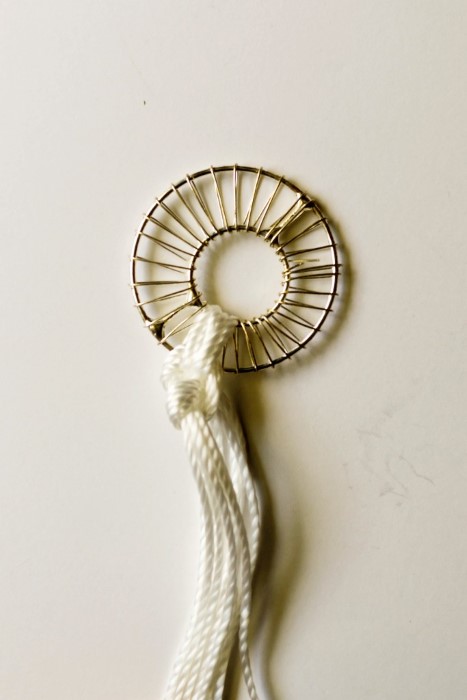 Cut 5 lengths of mason line about 3 feet long. I used 5 pieces of string because I have 5 petal notches on my plate. If you are using a round plate with a wall hanger, you should only need 4 lengths of string. Loop the pieces of string through the metal ring and tie a double knot. Do not worry about the ends at the moment.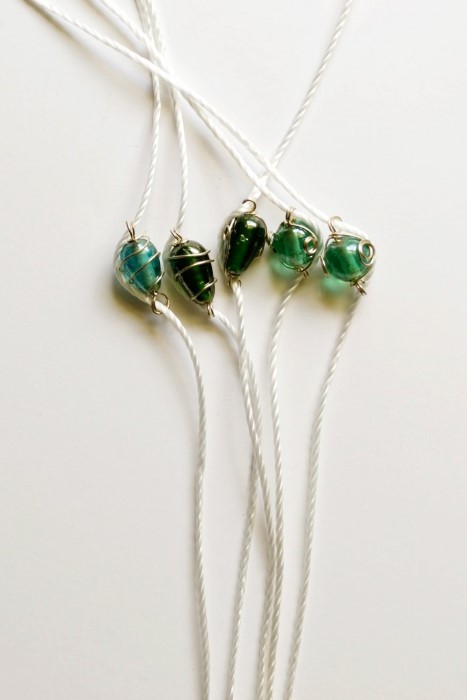 If you are using beads, add them about 12 inches from the top. Make sure the beads all line up evenly. Then, tie a knot underneath each bead.