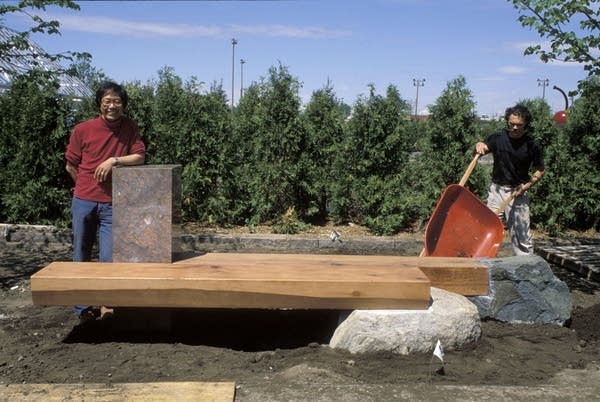 Throughout 2017, Minnesota Public Radio will celebrate 50 years on the air by sharing highlights from our archives, connecting Minnesota's past to its present. | This story originally aired in 1988.
The Minneapolis Sculpture Garden has long been a place of reflection, inspiration, learning — and, sometimes, pain. All those traits and influences have been on display in recent weeks.
"Scaffold," a sculpture that applied elements referencing a mass execution of Dakota men in Mankato, Minn., inspired public outcry. It's now being dismantled.
The sculpture was intended to educate people on the U.S. history of capital punishment. Instead, it created a backlash. Dakota people objected to the artistic portrayal of what remains a mark of infamy in Minnesota, the largest mass execution in U.S. history.
"Trying to bring awareness to this moment…