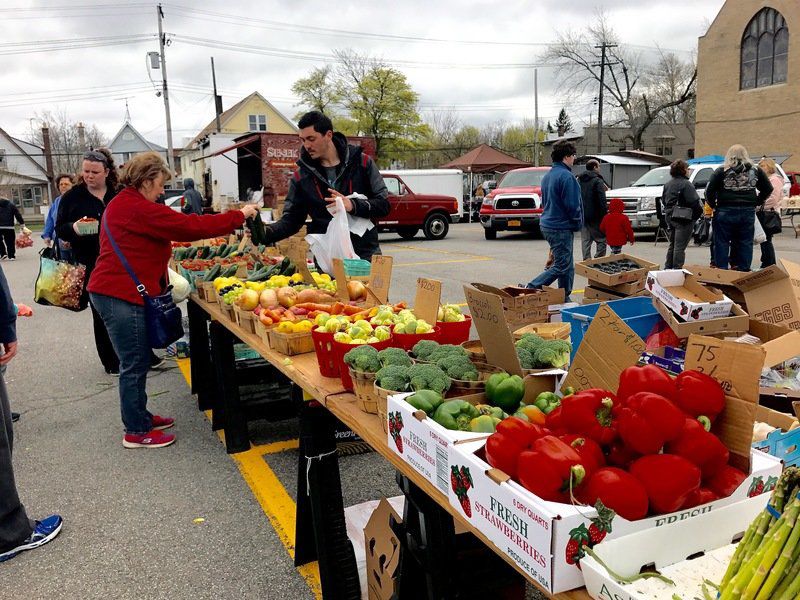 With the rules and regulations for the North Tonawanda Farmer's Market having been written in the early 1900s, city officials are working to update the way the market is operated.
On Tuesday, Market Clerk Dale Rogers attended a common council workshop session to discuss the troubles currently facing the market. Some of the issues deal with accommodating public assistance programs, what type of vendors can rent stalls at the market, questions regarding alcohol vendors and determining the market's formal identification.
"About the only thing I have is a set of codes from 1908," Rogers said. "I quickly found out that that (the state Department of Agriculture and Markets), I guess they've been trying forever (to get) us to upgrade farmers market regulations."
Rogers said finding an effective way to accommodate people who use benefit programs, like the Supplemental Nutrition Assistance, Women, Infants and Children or Double Up for Bucks programs. He said can be time consuming to keep track of farmer attendance and how much business they do via assistance programs. People on such programs are given tokens which can be used to purchase food at the market.
He said there is little guidance on how to operate these programs and that it can be difficult to find time to count each benefit dollar that is spent at the market through assistance programs. He suggested…