Pallets have been a popular material for DIY planter projects for almost ten years now, and for good reason. Upcycling wood that is slated for the landfill into a useful growing space is just one of the many benefits of this project. With just a few modifications, a pallet can be transformed into a functional, inexpensive, and decorative vertical planter. Pallet wood can be disassembled and repurposed into any shape that you can imagine, so it's easy to make a pallet planter that fits your needs. And, of course, you can paint and decorate it to suit any style.


To see a pallet planter come to life, head over to this post and you can learn the steps to making a pallet planter that's all your own.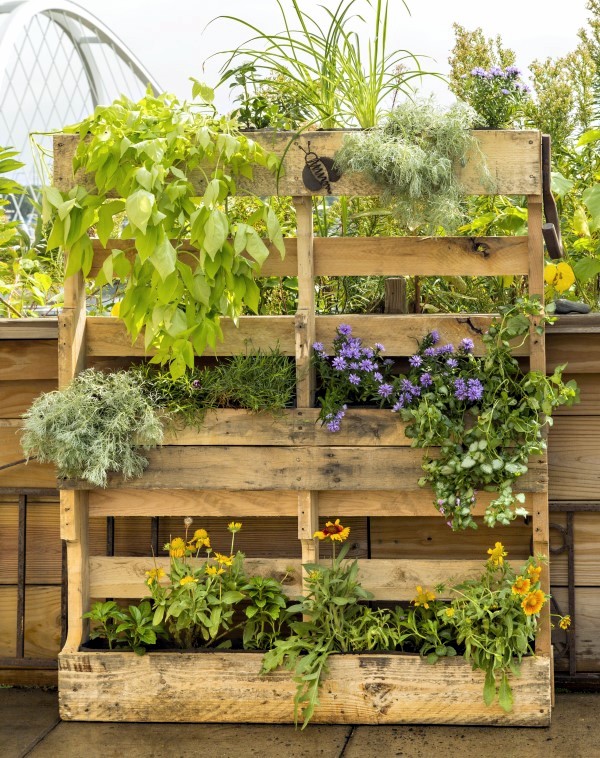 Once you have the basics of choosing safe pallet wood and assembling it into a planter, now it's time to get creative!
Here is some pallet-garden inspiration to help you imagine some of what these woody workhorses can become. There are endless ways to customize pallet planters to your own individual style and gardening needs. The following ideas will give you some direction to guide you, but in the end, the way you plant and decorate your pallet garden is completely up to you.
Fabulous Foliage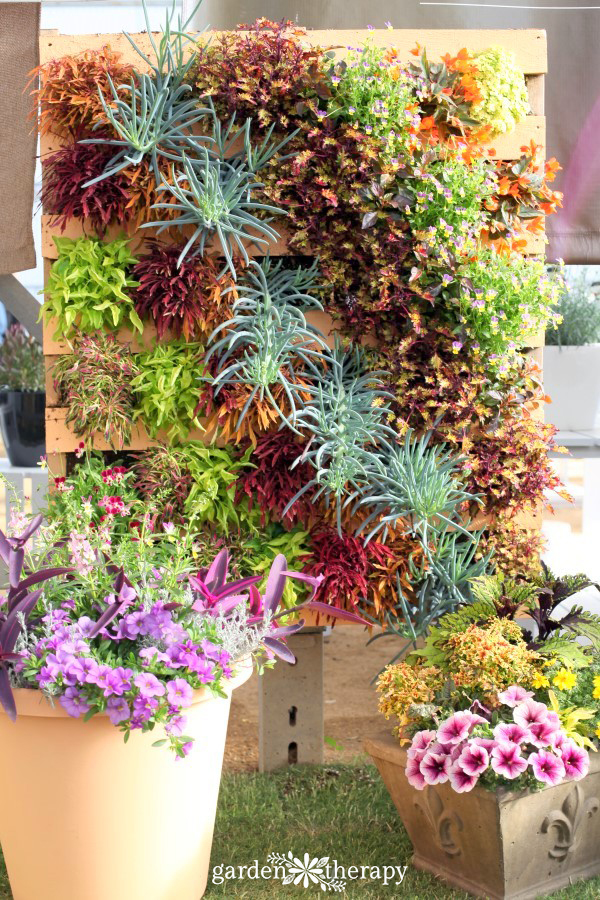 Kapow! Who needs flowers when you've got foliage like this? I spotted this delightful display of coleus, succulents, and a few pansies and begonias at the Hort Couture display garden during the California Spring Trials. These petite coleus varieties are part of their Coleus Under the Sea series. They sure do look like a bunch of sea fans and anemones to me!
Upright Kitchen Garden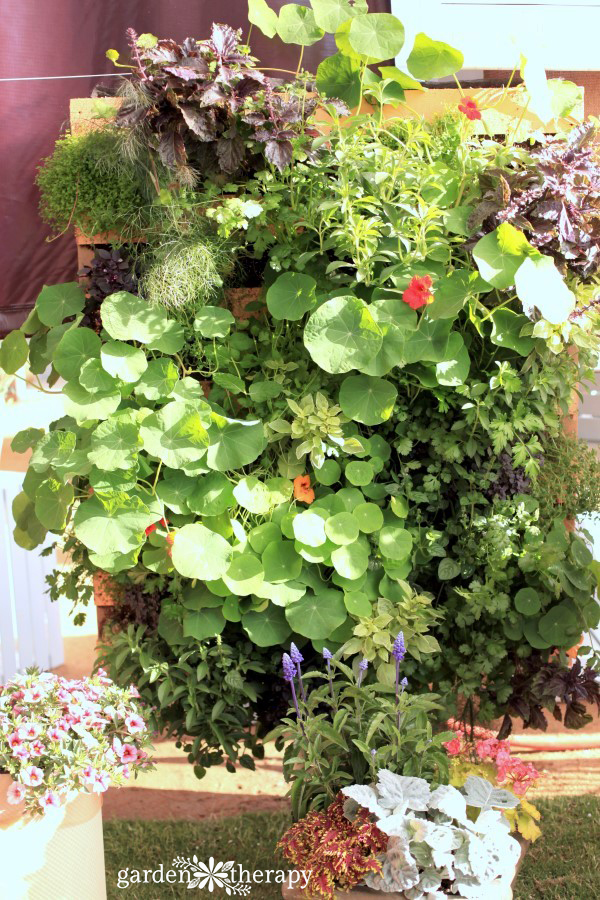 Hort Couture is also known for