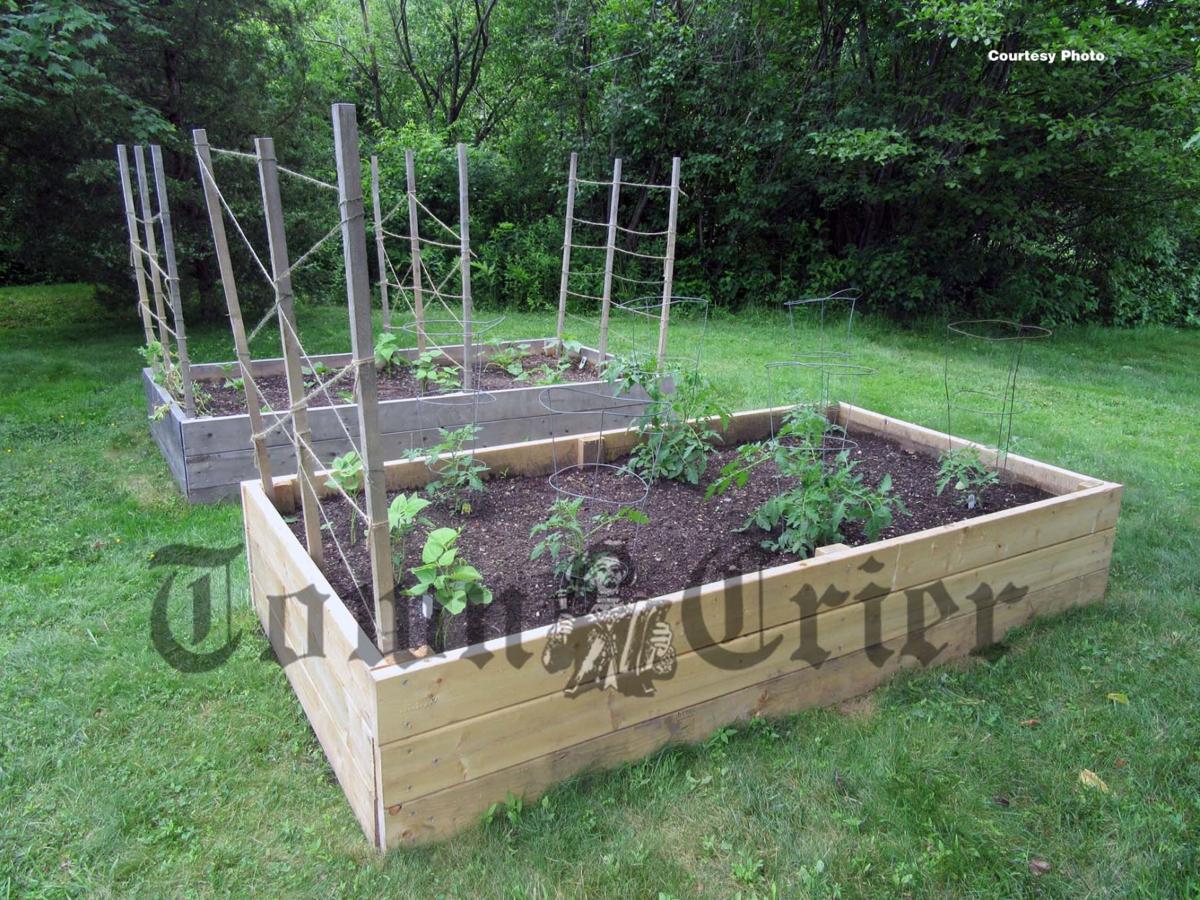 Raised bed gardening has become increasingly popular with all types of back yard farmers. Websites are filled with ideas on how to construct beds out of everyday materials. The allure is one of containment, less stooping, and protection from critters.
Additional benefits include higher yield due to better drainage, less soil compaction, and fewer insect pests. Raised beds have an aesthetic that is pleasing, neat and organized, and there is less creep from lawns, lawn weeds, and burrowing animals.
We started our raised beds when our soil became too wet for ground-level planting. Any wood that is used for the bed or box cannot be treated, as chemicals can leach into the soil and be absorbed by plant roots. Cedar or thick pine can be used, but there are also suggestions to use cinderblocks, plastic garden edging, or pallets lined with landscape fabric or a cotton sheet.
Be sure to remove the grass underneath the place where you are planting, and save that sod for other spots in your yard. Don't waste good grass! You want the spot to be accessible to your water source, have the right amount of sun based on the vegetables you are hoping to raise, and be in an area where tree growth is not going to shade it later in the season.
Soil composition is also important. A 50/50 mix of compost and loam works well and can be delivered inexpensively from…