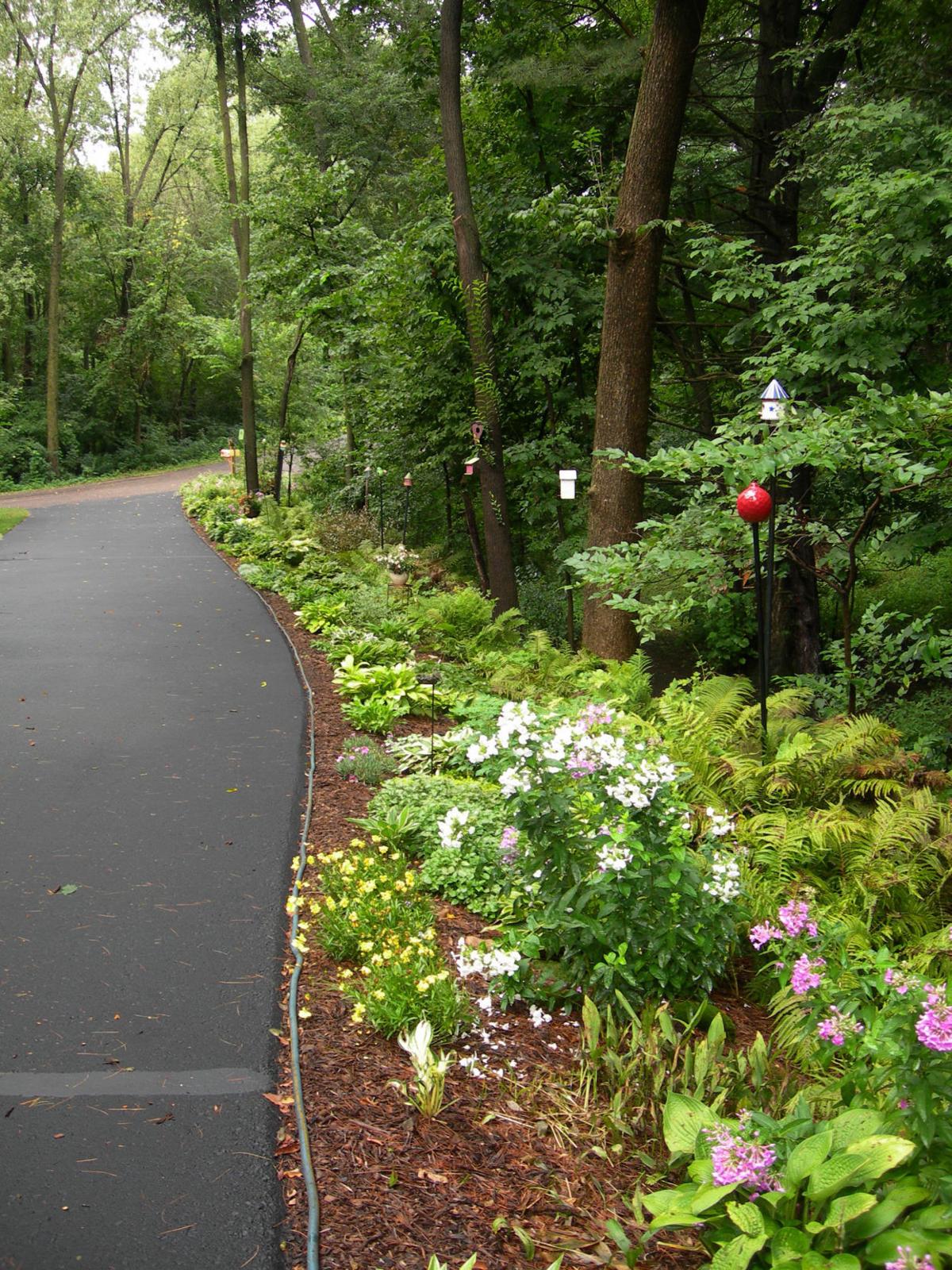 For the 16th year, Stepping Stones of Dunn County will host its annual garden tour. From 9 a.m. to 2 p.m., five families will share the unique loveliness of their outdoor spaces in and around Menomonie with fellow aficionados.
The tour raises funds to support the many services offered by Stepping Stones, including the Food Pantry which provides food to more than 11 percent of Dunn County residents as well as it emergency shelter, housing assistance and referral services such as the Community Connections Program which provides support services such as transportation, yard work, small home repairs, or emergency financial assistance. Last year, in large part to its sponsors, the tour raised more than $22,000.
"We hope you can share some golden hours with us and invite you to share the health and joy these beautiful gardens have to offer," said Katherine Dutton, Stepping Stones executive director.
Denise and Brent Skinner (2906 Plum Tree Circle): Located within the city limits, the garden showcases a sunny front yard with displays of bluebells, tulips, peonies, and delphiniums, while the backyard — dubbed "our up north retreat" by Brent and Denise — is a wooded and secluded quiet sanctuary. As you stroll through the gardens you may notice eyes looking back at you. Various green men brought back from the couple's travels as well as Brent's carvings peek out…