If you have jumped on board the miniature gardening and fairy garden bandwagon, then you know that there are a ton of accessories for miniature gardens and fairy gardens that you can add to your magical living world. Using natural materials such as twigs and stones you can create patios, pathways, and fences. You can customize miniature furniture with paint or nail polish. And you can decorate your miniature world with found items and treasures. Making your own accessories can be very rewarding and I'm thrilled to have found a wealth of inspiration in Miniature Gardening Expert, Janit Calvo's book, the Gardening in Miniature Prop Shop.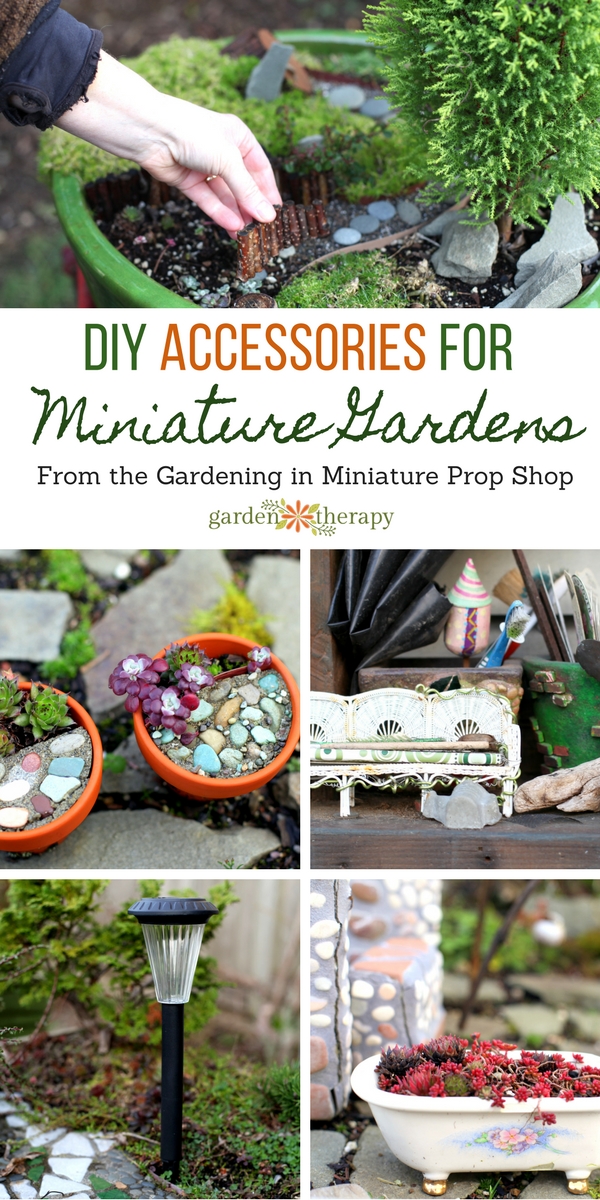 Last year, I had the privilege of touring Janit's miniature gardens and studio. At the time she was amidst working on the projects for her second book The Gardening in Miniature Prop Shop, a project book for DIY miniature gardeners. I was thrilled to get a sneak peek of the miniature gardens and projects for the book, but I had to keep a lid on all that I saw until the book was released. And, boy, was that hard! There were so many cool projects in her garden and I couldn't wait to share them.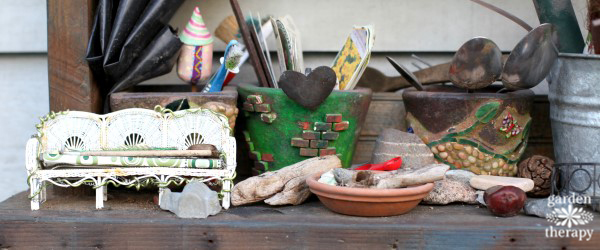 Thank goodness that day is now here!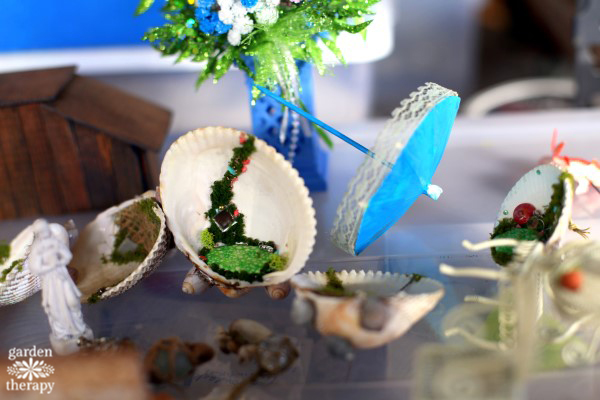 The Gardening in Miniature Prop Shop is now available and I can finally show off the photos from my tour. Everywhere you looked in Janit's garden there were decorative accessories like a bathtub filled with sedum.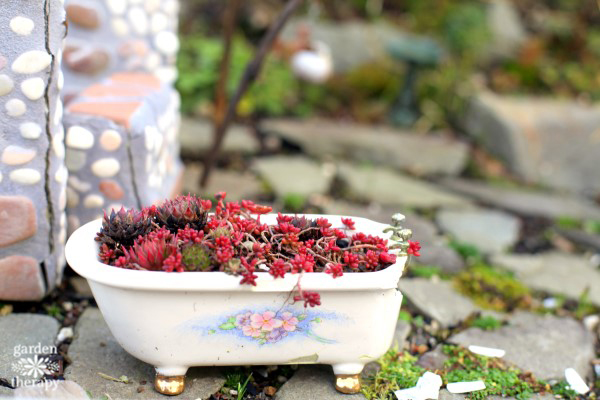 Or a solar light as a street lamp. If you want to see more of her garden, I shared them a few days ago in this post: Garden Tour: A Full-Size Yard Filled with Magical Miniature Gardens.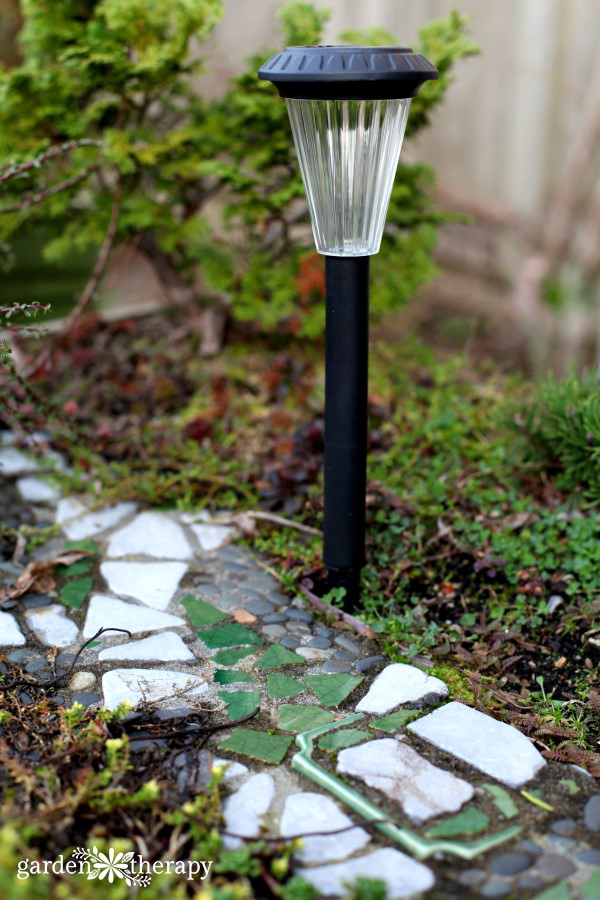 Now, on to the projects from The Gardening in Miniature Prop Shop. The photos in the book were taken by the talented, Kate Baldwin, and so my photos do not quite do the projects justice. However, my photos give you a behind-the-scenes look at Janit's projects.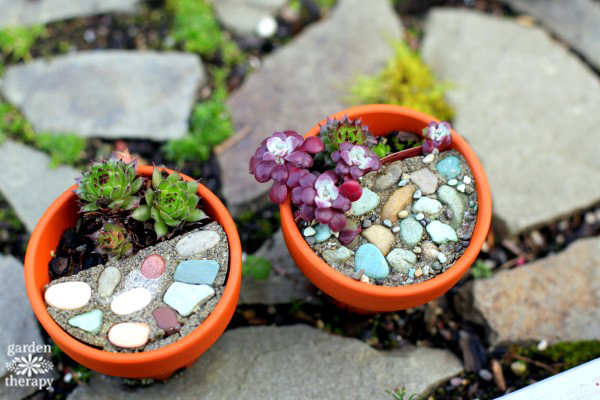 Have you ever wondered how real the garden projects are that you see in books? You might assume that the projects are airbrushed or staged just for the book, right?
Well, in…