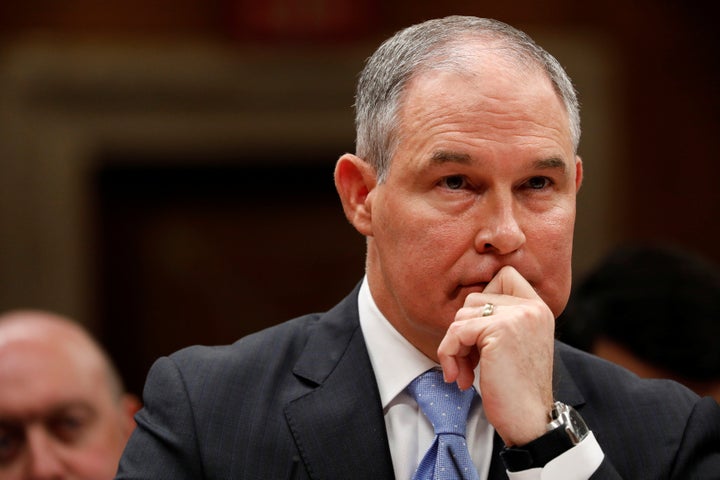 By Gerald Markowitz, David Rosner, and Ronald Bayer
The open war on the Environmental Protection Agency and the regulations it is charged with enforcing has received ongoing media attention. That has not been the case with regard to assaults on occupational health and safety protections. The Trump administration has announced its intention to weaken the long delayed and desperately needed regulation of silica as part of its grander anti-regulatory agenda. Who will benefit and who will pay the price?
It is now more than 40 years since Congress enacted, and President Nixon signed, the Occupational Safety and Health Act which declares in its preamble that the Secretary of Labor was to enact regulations that assured that, "To the extent feasible, on the basis of the best available evidence, that no employee will suffer material impairment of health or functional capacity even if such employee has regular exposure to the hazard dealt with for the period of his working life."
Those are powerful words embodying a fundamental articulation of a principle of justice, a declaration of what we owe as a nation to those who work and make the goods we consume and need.
But the 47-year history of OSHA and efforts to impose safety regulations has been anything but smooth. At every juncture, industry has opposed protective regulation as too costly for the economy, as job-killing, as governmental overreach. And when they have done so they have asserted that the risks are uncertain, the benefits of regulation far from clear. As David Michaels, the Administrator of OSHA under President Obama, has aptly said of this strategy to create confusion and sow disorder, "Their product is doubt." Business opposition to safety regulations has found welcome a welcomed home within Republican administrations. Democrats have been far more willing to embrace the promise of OSHA's preamble. But the regulatory process has always been torturous
No struggle makes this clearer than the sorry story of efforts to regulate silica, a substance that the new administration has already targeted for review. Silica is the constituent of 90 percent of the world's crust, particularly as granite, flint and…