Do you need a deck makeover? Decorating your outdoor space can be a fun way to change the look of a space from year to year. A deck makeover doesn't need to cost a fortune, either. Forego replacing the expensive structure by sprucing up space with personal touches and crafty decor. With a few well-placed accouterments, you can bring your personality outside for some fresh air.

A deck can be a great space to extend indoor living to the outdoors in the warmer months. If you're lucky enough to have a deck space that opens up from the indoors, like a kitchen or living room, then you have a space that blurs the lines between inside and out. To function as a living space, the deck needs some furniture and outdoor decoration that nods to the indoors, yet with the durability to be left to the elements.
Have a look at how the deck looked before.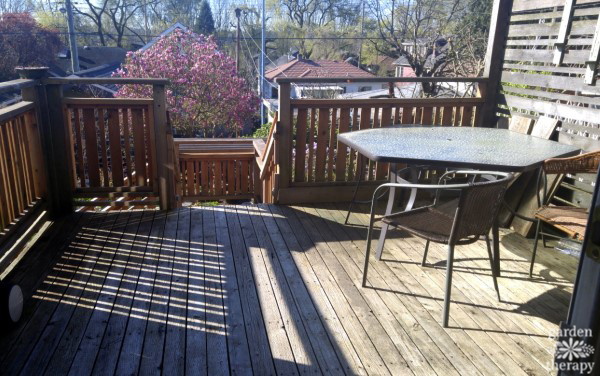 Yuck.
The deck boards are in need of replacement, nails are popping up out of the boards, and the wood is rotting. Even so, this project wasn't on the books for this year. We all have budget and time constraints! What WAS on the books was making it a welcoming and inviting place for outdoor dining and entertaining. It just needed a bit of cleanup and some personality. As you can see, by adding furniture, plants, and accessories, this deck had quite the amazing transformation!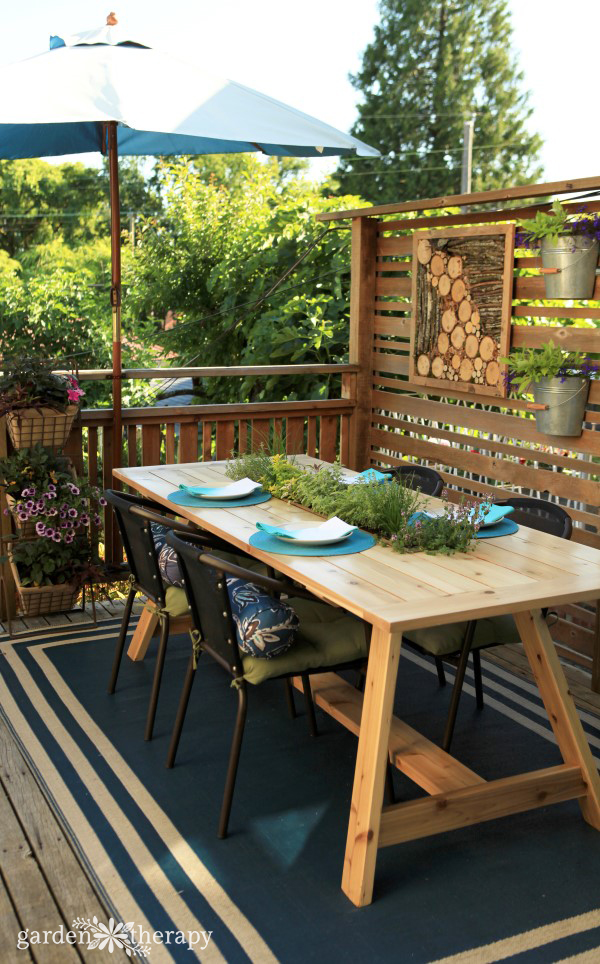 The first step was a solid power wash of the wood. With a clean floor and walls, this outdoor room already had a lot more potential. It is a wide open space that looks out over neighboring streets with almost a woodland feel. I wanted to bring that natural feel to the decor, along with some bright pops of color that fit with the colorful paint used on the houses in this area. And, of course, I did a few crafty DIYs as well.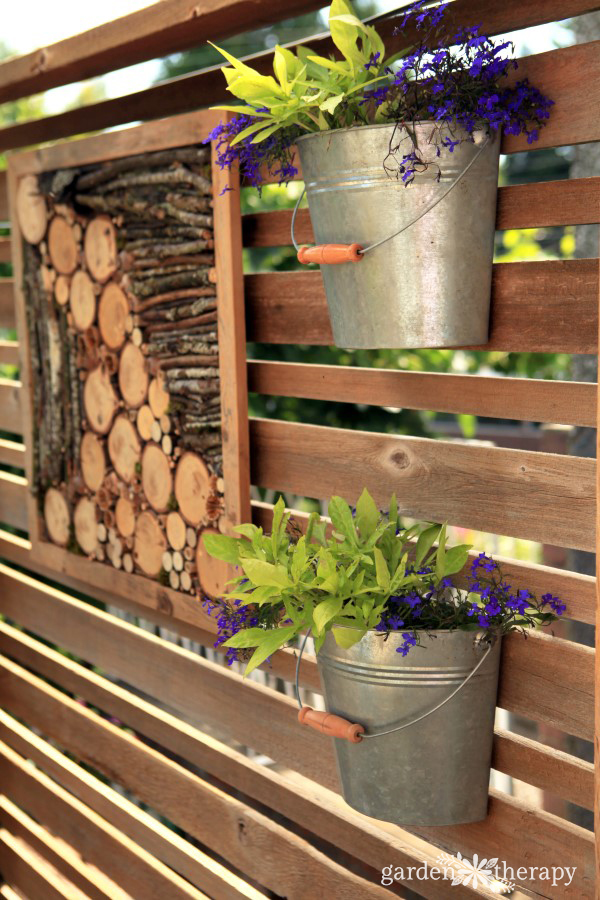 Disclosure: the post is sponsored by A.M. Leonard's Gardener's Edge who also provided me with some of the decor items. The DIY elements were designed and made by me and I'll share how to make those in future posts. The designs and opinions are my own. Please check out the awesome giveaway we have at the end of this post so you can deck out your deck too!
Two French doors open up to the deck from the living room, so it's a well-used living space in the summer months. This navy WaterGuard Mat in the boxwood pattern is pretty enough for inside and it ties the indoors and outdoors together.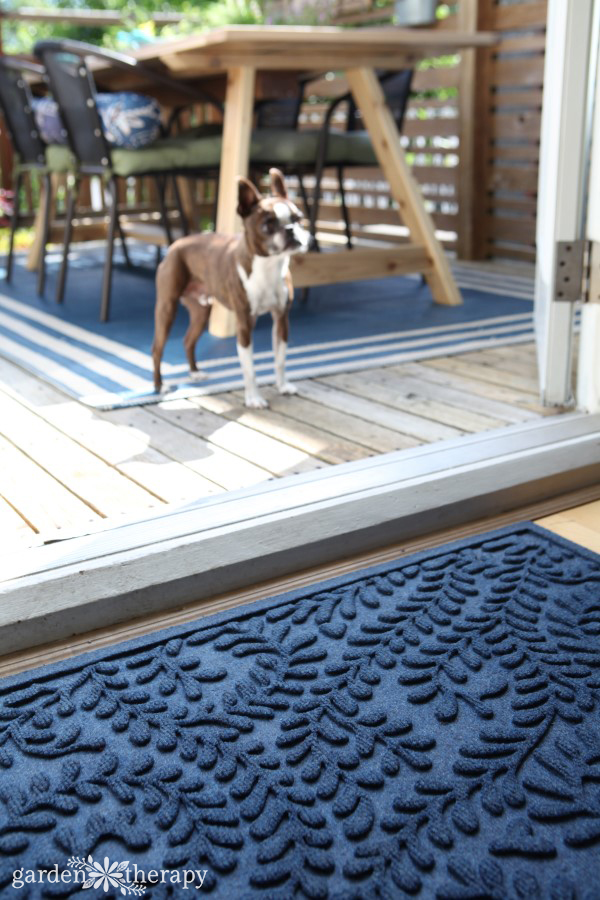 The deck was so bland and lifeless it really needed some flowers, so the first order of business was planting colorful annuals. A 3-Tier Harvest Basket Planter Stand was perfect for the small space because it packs a lot of flowers into a small space and livens up a…