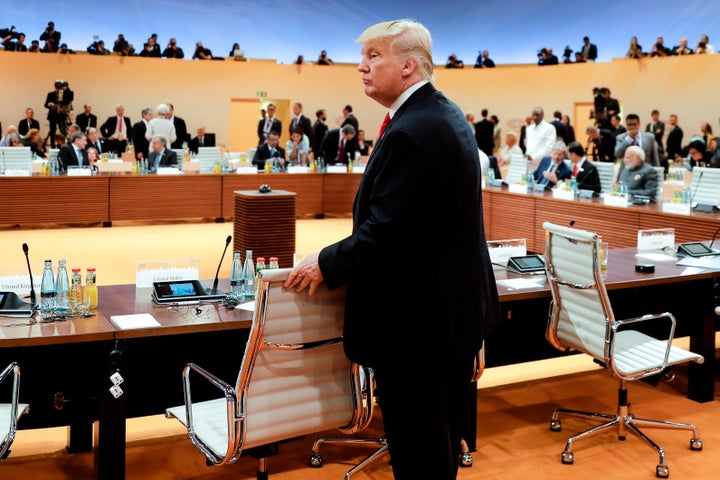 As Donald Trump approaches his 6-month anniversary in the White House, he has proven that he can create jobs: He is generating a boom for lawyers suing him for his administration's assault on the biosphere.
Nearly 400,000 hits appeared when I googled on "environmentalists sue Trump." Many were duplicates, of course, but it clearly is a great time to be an environmental lawyer. Green groups have sued Trump over his approval of the Keystone XL pipeline, his decision to open offshore areas to oil and gas drilling, insufficient protection of Dusky Sharks, his alleged ties to the coal industry, his attempt to delay or reverse President Obama's environmental rules, his order that agencies repeal two federal rules for every one they create, and the EPA's reversal of an Obama ban on a pesticide linked to brain damage in children.
Trump's team has also done things that are not illegal, but should be. For example, making federal climate websites disappear is the modern equivalent of book burning, as if the American people should not be exposed to facts that their president does not like. A generation from now, Trump will be among the leaders who could have done something about global warming but didn't, and who will be judged guilty in retrospect for crimes against humanity. If that sounds like overreach, just pay attention as global warming worsens.
At one time, Republicans from Teddy Roosevelt to Richard Nixon and Gerald Ford had a proud tradition of conservation and environmental stewardship. Trump is their antithesis. He does not understand or does not care that as the quality of biosphere goes down, so does America's quality of life. He appears atrophied in the obsolete idea that we cannot grow our economy without spending our kids' environmental inheritance and that resource gluttony, while not exactly guaranteed by the Constitution, is embedded in our country's DNA.
But back to the courts. Environmental organizations are especially litigious when it comes to unregulated fossil energy production and the prospect of irreversible global climate disruption, two sides of the same coin. They are answering Trump's policy of "drill baby drill" with a legal strategy of "sue baby sue". The United Nations is encouraging climate litigation, saying it "has arguably never been a more important tool to push policymakers and market participants" to fight global warming. Court rulings that survive the judicial chain of command are as good as the laws we are not getting from Congress.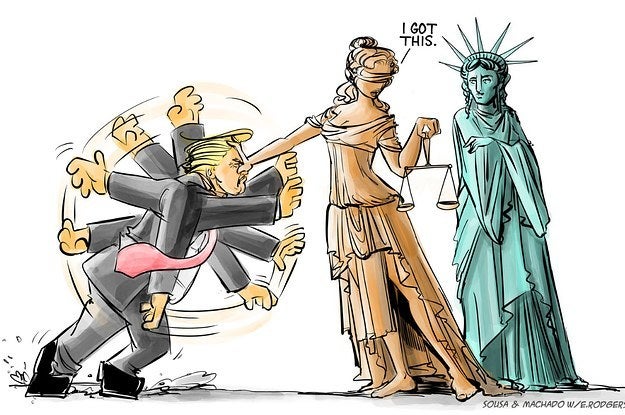 As if it were not bad enough to undo what Obama did on climate change, Trump is promoting the United States as the world's dominant carbon merchant, like a cartel boss feeding a worldwide addiction. There is still a difference between what nations promised in the Paris accord and what they are actually doing. Trump wants the United States to feed the status quo.
For example, the G-20 nations that met last week in Germany allocate nearly four times more public finance to fossil fuels than to clean energy, according to an analysis by Oil…