A topiary is an exceptional garden feature that will elevate your yard with artistry. Before the topiary gets to the garden center, there is significant time spent growing, training, and pruning the shape, not to mention the thought that went into creating the perfect design to begin with. Given all that goes into creating topiary, it would be a shame not to care for it properly once you have it planted at home.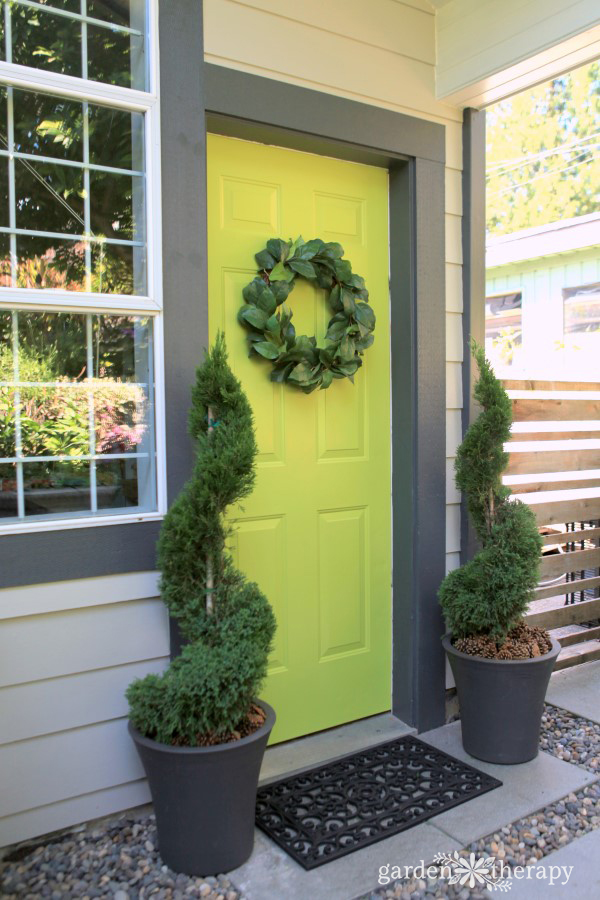 Come with me on a journey to see how a topiary sprouts from shrub to showstopper, and learn how to maintain this living beauty in the home garden.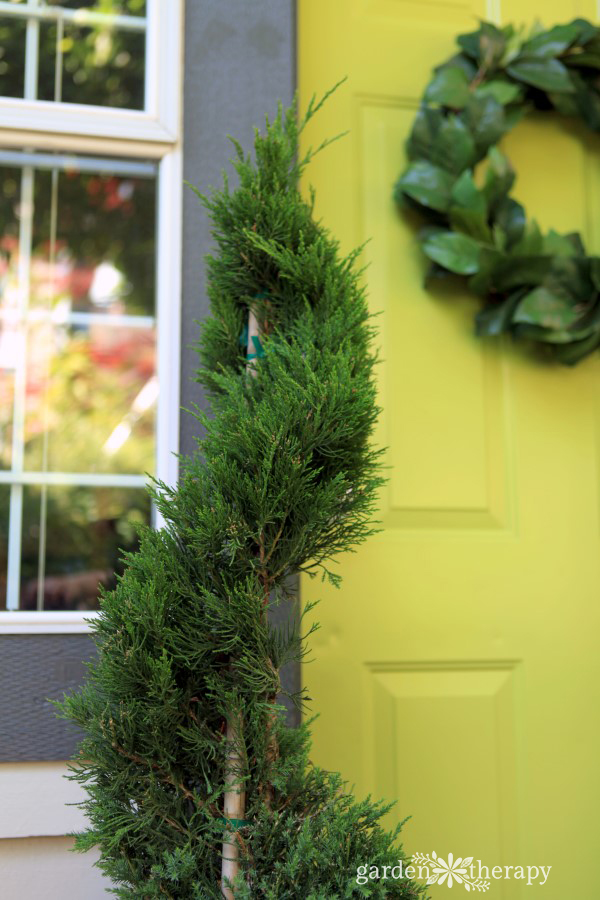 Disclosure: This post is sponsored by Monrovia who have been growing topiaries longer than I have been alive. I had a behind-the-scenes tour of the Monrovia nursery in Oregon last year and fell in love with the craftsmanship. They were kind enough to send me a pair of Juniper 'Mint Julip' topiaries to try out in my garden. I also had the opportunity to interview a Monrovia Craftsman, Orlando Bejar, on topiary care so I can share the proper instructions. All opinions in this post are my own.
How Topiaries are Grown
Topiaries are a great investment because of the attention, time, and artistry that goes into getting them ready for the home garden. Throughout their early lives, they will be lovingly tended to at the nursery until they reach their desired size and fullness. Not all topiaries are equal. Monrovia topiaries take at least three to four years of growth before they even get their first shaping (could be longer depending on the variety). Then they will be shaped again several more times over subsequent years before they're large and lush enough to be sold at a retail nursery.
The perfect shrubs for a topiary are small-leafed plants like Juniper (Juniperus), Privet (Ligustrum), Boxwood (Buxus), Myrtle (Myrtus), Holly (Ilex), Rosemary (Rosmarinus), and Brush Cherry (Eugenia). There are various shapes of topiaries such as a cone, pom pon, and pyramid, but the most popular is the spiral. Let's see how it takes shape.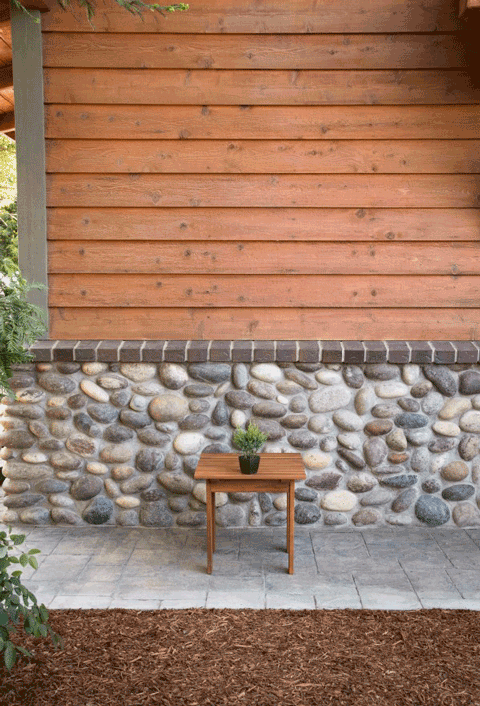 This animation shows a 'Mint Julip' Juniper going through all of the stages to become a spiral topiary. Starting with a small rooted cutting, the upright Juniper is potted and staked when large enough. When it reaches the standard height of 42 inches it then gets four cuts to shape it in that year. The first cut is to shape it into a spiral. This is typically the stage of topiaries that are found in large chain stores.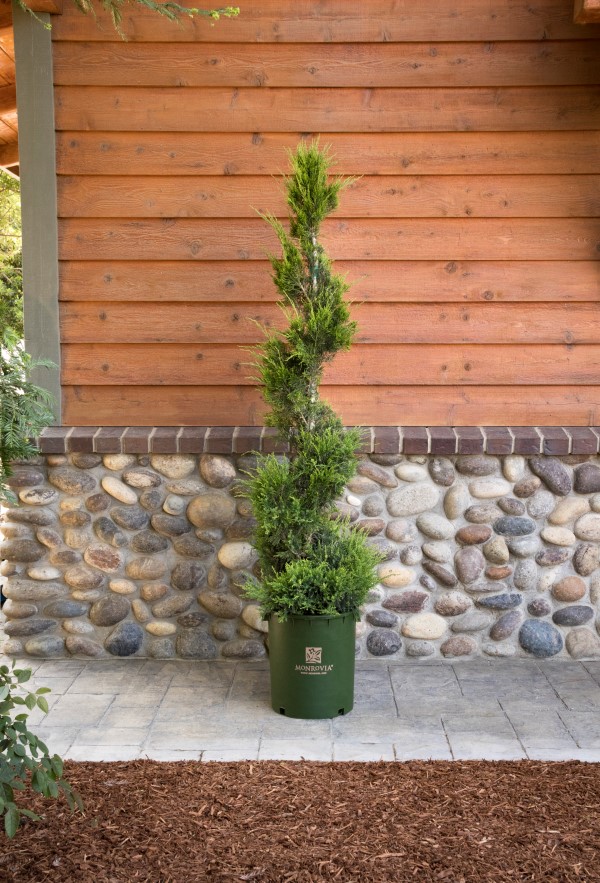 Monrovia will hang onto the topiary for at least another year, giving it three more cuts to stimulate the growth and encourage it to become fuller.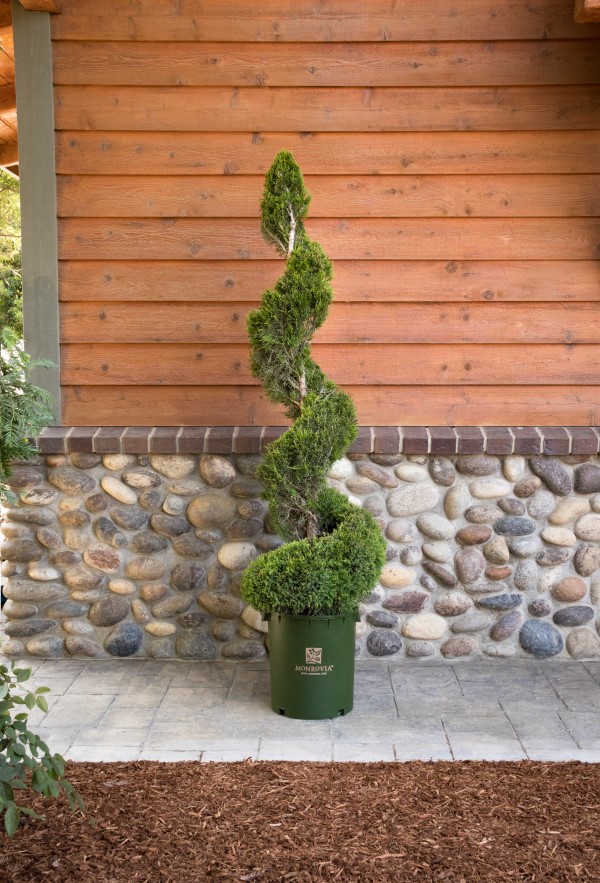 See the difference?
Timing the pruning during the growing season is an important factor to getting just the right shape and fullness. The first pruning (shaping) is done in March, the second pruning in May, the third pruning in July, and the fourth pruning in September. The Craftsmen don't use any special equipment, all of the pruning is done using hedge shears and bypass pruners.
If you're looking to buy a topiary, look for these things:
Uniformity in the shape, especially when purchasing multiples. Monrovia is known for their uniformity which is why you can buy…