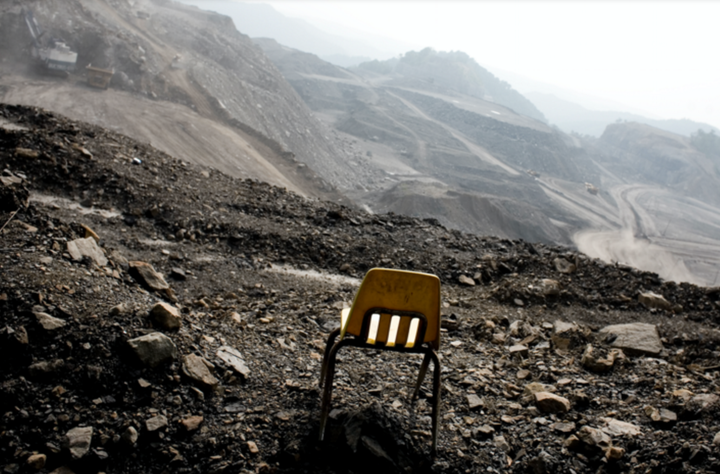 Dear Michael Bloomberg,
Climate hope is refreshed from time to time with actions of climate resistance.
While viewers across the nation tuned into a free airing last week of the Bloomberg Philanthropies-backed film on coal, "From the Ashes," concerned groups in the coal country of southern Illinois were organizing meetings to contest the first permit application for natural gas fracking in a region bookended by two massive seismic zones.
From the ashes, that's climate resistance. And from coal mining areas to fracking and pipeline zones across the country, that resistance has been led by local groups on a shoestring, not national organizations with big budgets, dedicated to a fossil fuel-free future and climate justice, not simply single issues.
The coal to fracking pipeline has never been so evident in our woods—or in Appalachia and other regions as now. Last week, the much ballyhooed "clean coal" plant in Kemper County, Mississippi announced it will officially switch to natural gas—billions of dollars of investment later.
Southern Illinois went through a coal mining boom during the Obama administration, with production soaring from 32 million tons in 2007 to 56 million tons in 2015. With virtually no support from mainstream environmental groups, farmers and grannies and retired coal miners and students courageously faced off against violation-ridden mining, deadly coal slurry and bankrupt-coal companies that dominated a boom-bust economy.
This kind of climate resistance is the bedrock of climate hope—just ask former coal miners like Chuck Nelson and veteran activists like Goldman Prize recipient Maria Gunnoe in West Virginia and long-time activist Kathy Selvage in coal country—the children and grandchildren of union miners who have led movements for over a century for workplace safety measures, water and environmental protection, and basic civil rights.
Living among the three coal miners who still die daily from regulated black lung disease, or with air and water…