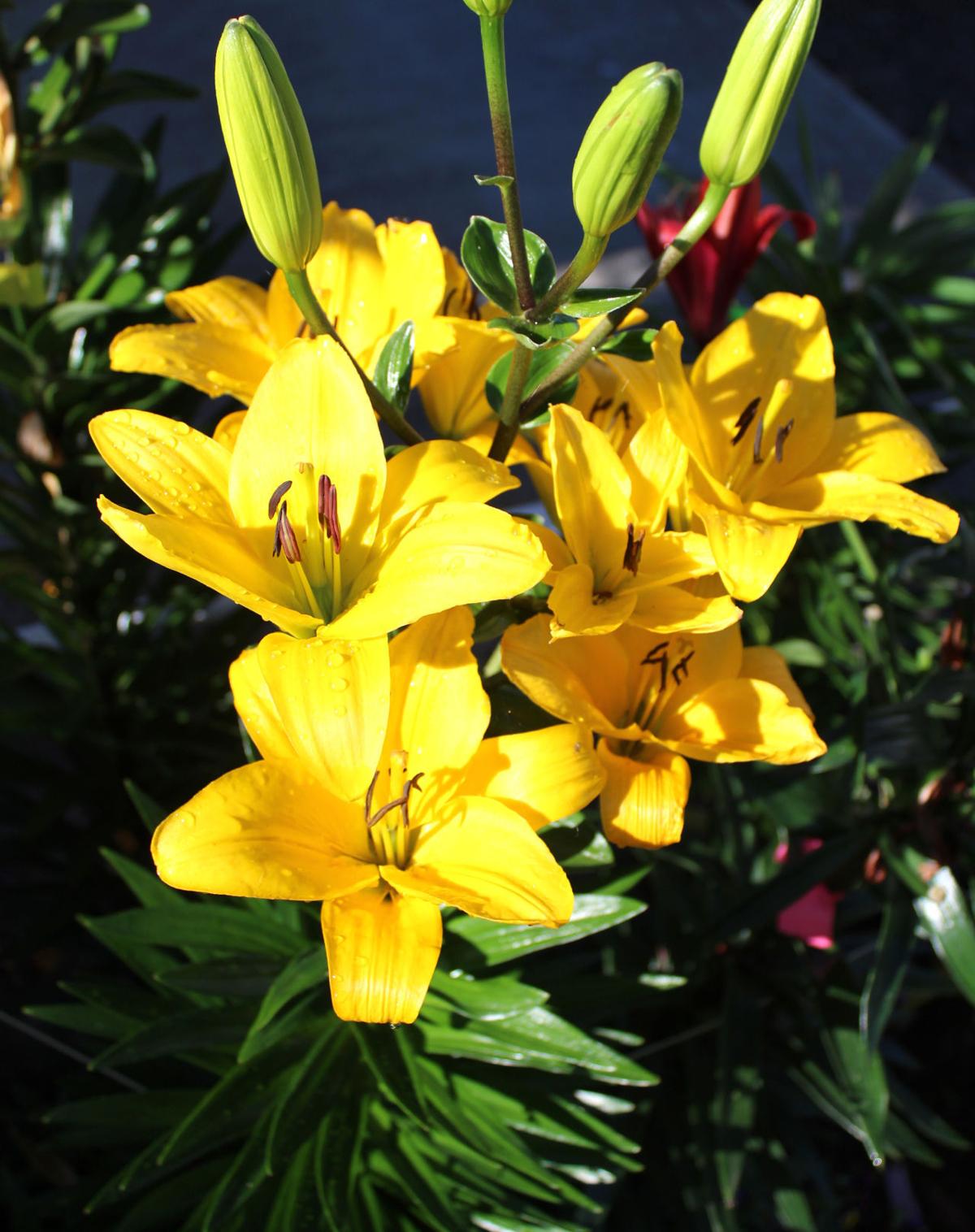 Paula Hebard smiles at the beauty that graces the front yard of her Dixonville-area home.
There are copper-colored lilies, yellow ones, white, pink and red. The flowers began to bloom in June and will continue to be colorful for another couple of months, according to Hebard.
While the flowers provide beauty, the 90-year-old Hebard provides encouragement and inspiration to the older generation to remain as active as possible that in turn is a benefit to one's health.
In June at different times, Hebard spent a total of 15 hours in her yard pulling weeds.
"I feel good," she said. "I wish I could do more. I get mad at myself that I can't get around like I used to. I'm losing muscle strength in my legs, but I can't just sit and be a vegetable."
Out in her yard, she doesn't take much credit for the lilies. She said they have just grown on their own after she planted some bulbs three years ago. She said her first lilies came up so nice looking, she planted some more bulbs the next year.
"You plant them, water them, feed them Miracle Gro every two weeks and they're easy to grow," Hebard said of the lilies. "They have cross pollinated so you never know what color they're going to be, and they continue to bloom for a long time."
Hebard has been sharing the beauty of her lilies by bringing a couple of vases of the flowers to the counter of Fitness First in Roseburg, the fitness center where she exercises.
"Sometimes it is easy to take things for granted, but to be able to study the beauty of these lilies up close, you realize they are amazing creations," said Alan Corder, the Fitness First owner. "And it is inspiring to know that a 90-year-old is still out in her yard caring for them."
Hebard's life has been filled with growing and caring for different flowers, plants and trees. Her mother, Maud Applegate, had flowers at their Wells Creek home. As a girl, Hebard pulled weeds and snapped the…