Hong Kong made its biggest ivory bust in 30 years on Tuesday, authorities for the autonomous territory said.
The Chinese region reported Thursday that its customs agents had seized about 7.9 tons of ivory tusks valued at approximately $72 million. The ivory was concealed under a layer of frozen fish in a 40-foot container mailed from Malaysia.
"This is a record high in quantity for a seizure of ivory tusks over the past 30 years," the announcement of the seizure read.
Authorities have arrested the owner of a Hong Kong trading company and two of his employees in connection with the discovery. They could each face up to $7 million in fines and nine years in prison for violating the territory's Import and Export Ordinance and Protection of Endangered Species of Animals and Plants Ordinance.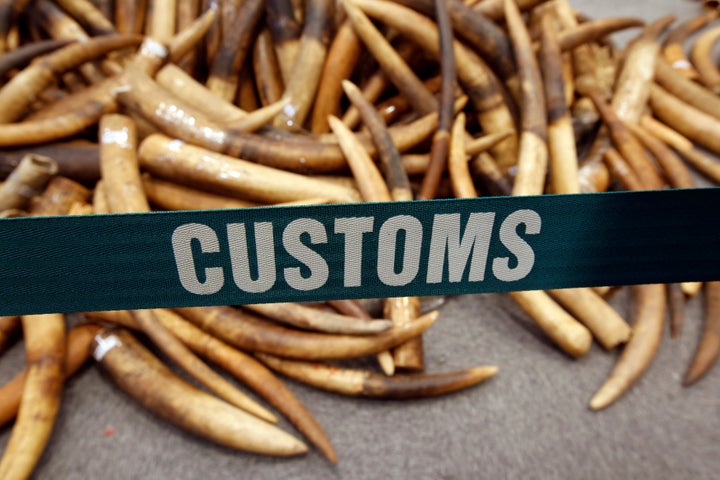 Under current Hong Kong law, residents can freely import and export any ivory removed from the wild before 1976. Ivory legally imported to Hong Kong between 1976 and 1990 may be traded within the territory with a special license to…