Imagine that great vintage suitcase you've been meaning to do something with spilling over with blooms all summer long. This upcycled suitcase planter is a nifty raised bed, a way to give new life to old objects you might have lying around, and a unique piece of garden art all rolled into one. With a few materials and a little know-how, you can make this creative raised bed in an afternoon.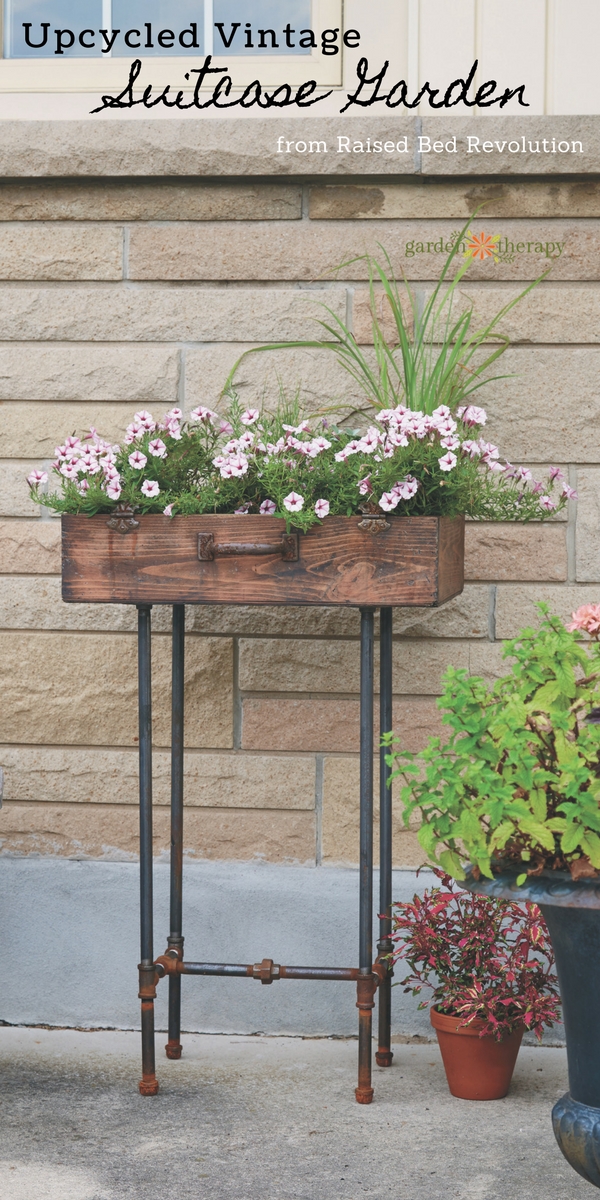 Isn't it lovely? This project is from Tara Nolan's wonderful book Raised Bed Revolution. It contains everything you need to know about how to install a garden pretty much anywhere by creating your own raised beds using various inexpensive or upcycled materials. The book also fills you in on how to get the most space out of your raised bed, gardening on a budget, rooftop and vertical gardens, and practical tips on growing medium, planting, and watering.
Tara is here today to give us step-by-step instructions on how to turn a suitcase and some gas pipe into a revolutionary raised bed.
How to Make an Upcycled Suitcase Planter with Gas Pipe Legs
By Tara Nolan
Step 1: Prep the Box
Prepare the box that will rest on top of the gas pipe legs. Here, the top of the suitcase was removed simply by unscrewing part of the hinge. The hinges were left on the actual box as decoration.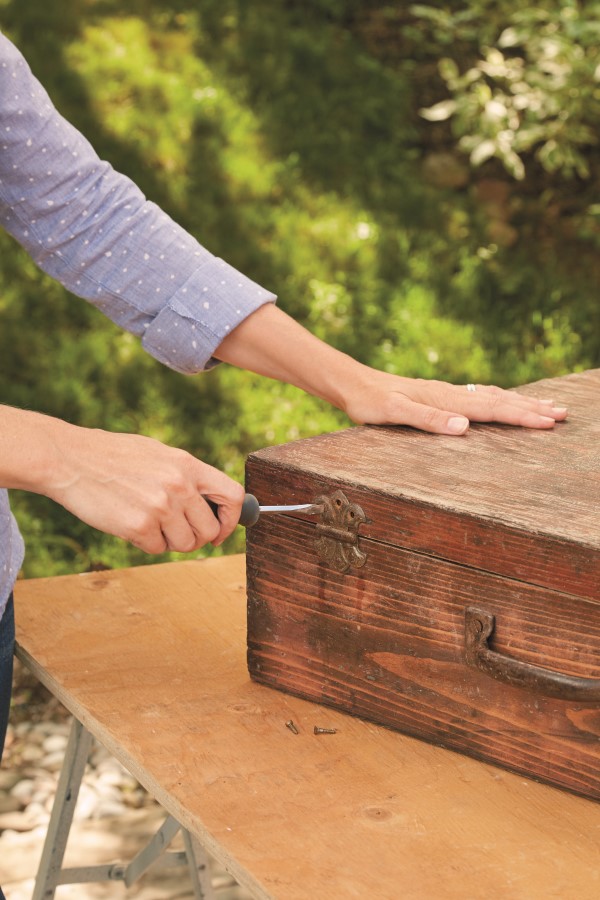 Step 2: Drill Drainage Holes
Add holes to the bottom of your box using an electric drill. Lay it aside for now.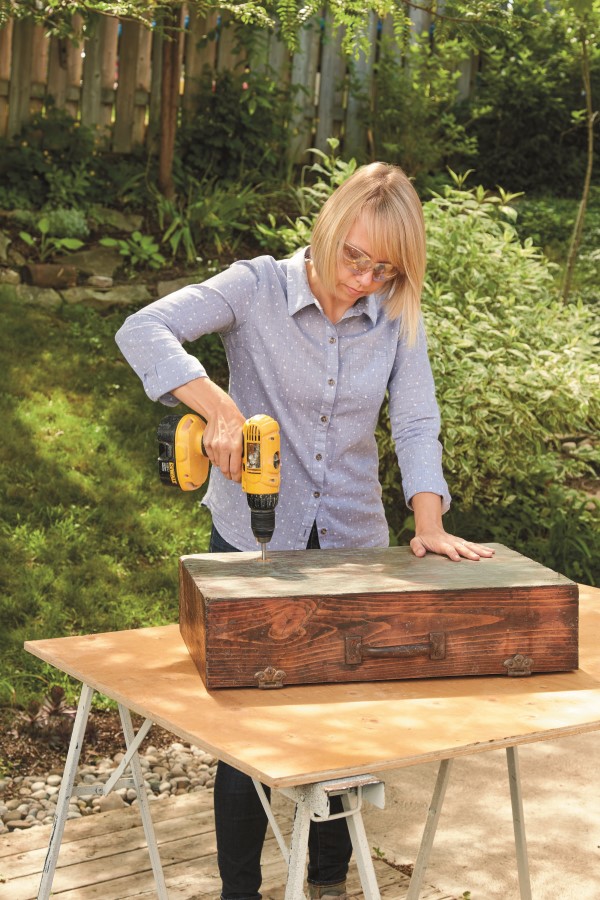 Step 3: Assemble All Pipe Pieces
Have a rag close at hand as you put the gas pipe parts together; they can be quite greasy.
Screw one flange into one end of each 24-inch pipe. On the other end, add a tee fitting.
To continue the leg, add one 6-inch pipe to the opposite end of the tee. To the end of that, screw on the end cap. To the perpendicular end of the tee, add a 3 1⁄2-inch threaded pipe. Repeat for the three other legs.