A beautiful mix of aromatic herbs planted in a wooden wine box makes for a perfect small-space kitchen garden for those who love to cook and entertain. A wood wine shipping crate is just the right shape and size to grow a culinary herb garden on a balcony, deck, patio, or even set right in the entertaining space. With a few structural modifications, this wine box herb garden will be set up to last the test of time and allow the plants within to thrive.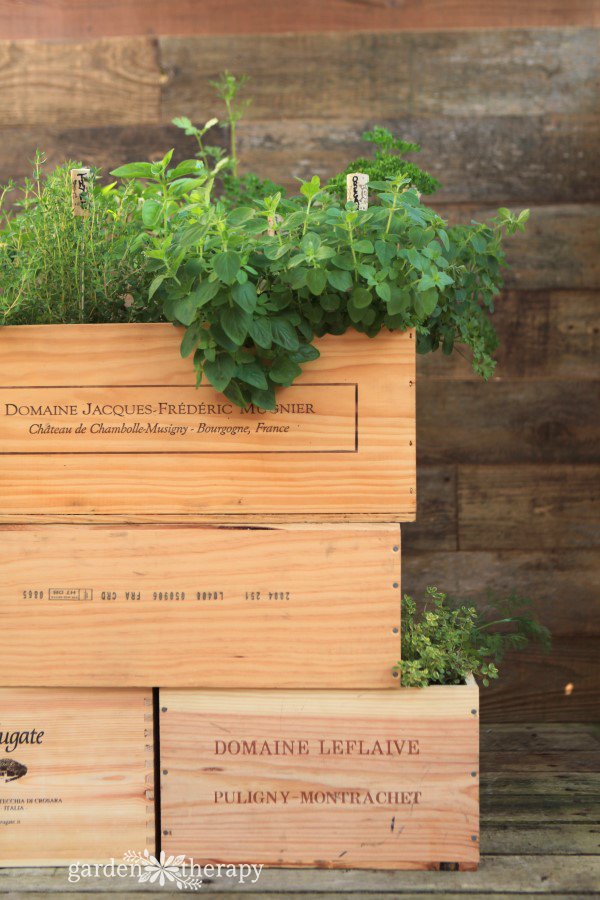 Plant a mix of herbs and vegetables that grow well together in the same conditions and that can be used to spice up a summer wine tasting.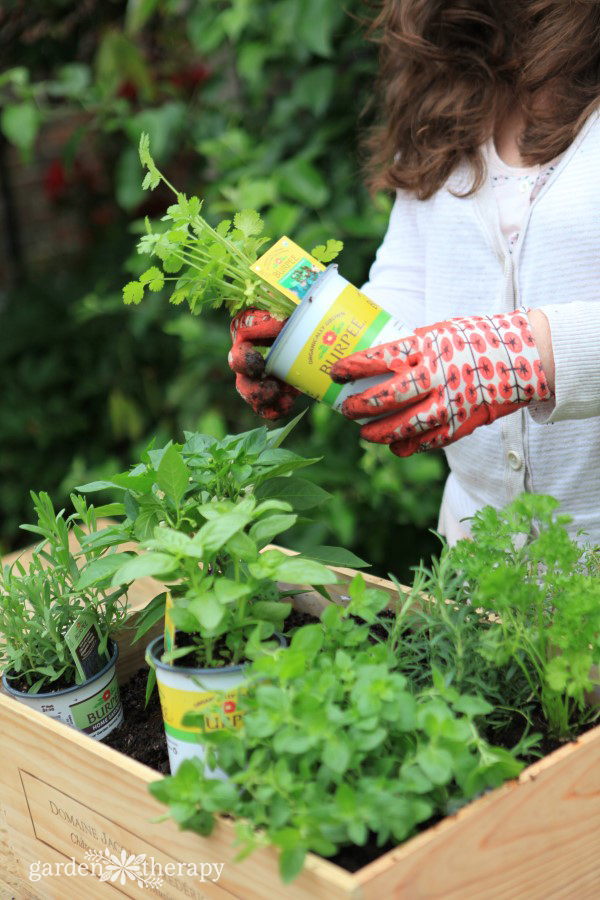 Disclosure: this project was sponsored by Burpee Home Gardens, who also provided me with the plants for this project. I used a combination of herbs and vegetables that do well in the hot sun so that I can leave the planter box on my sunny deck, where I often entertain and drink wine. The project instructions and opinions are my own.
The plants I used in the project all came from Home Depot. They had many racks filled with lush herbs in both the Burpee Home Gardens Organics and Burpee Home Gardens lines. For this project, I chose lavender, thyme, basil, cilantro, rosemary, oregano, parsley, and 'Lemon Dream' peppers.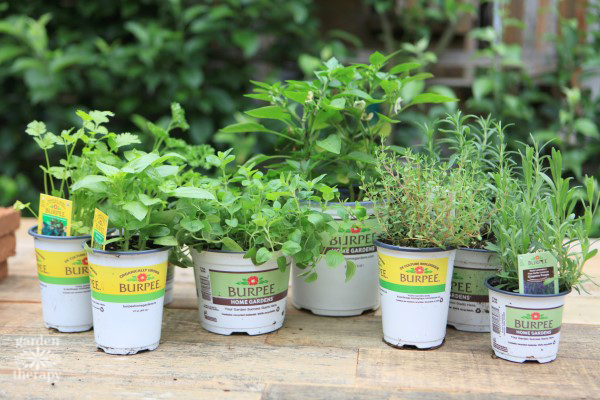 The container is packed tightly with a variety of different aromatic herbs so that I can harvest them frequently throughout the growing season. Different textures and heights add to the interest of the arrangement even though they are all the same shade of green. The flowering lavender and colorful yellow peppers add even more variation, making this planter as beautiful as it is tasty.

How to Make a Wine Box Herb Garden
I found a bunch of wine crates for sale on Craigslist, but you can also contact wine stores, wineries, and restaurants to find crates in your area….