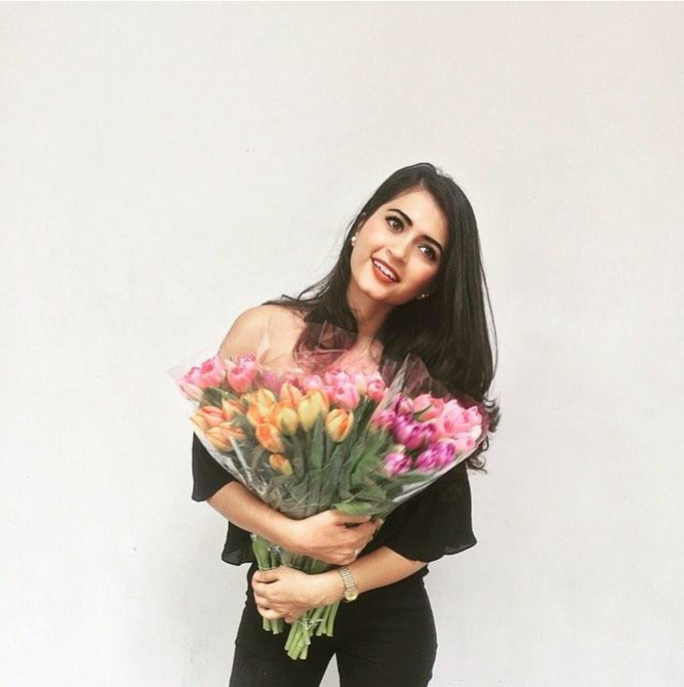 Marketing expert by profession with a passion for fashion and an entrepreneur at heart, Aarzoo Batra demonstrates her flair for branding with her latest venture into Singapore's flower industry
A fresh bouquet of flowers can instantly lift anyone's mood. It's too bad that buying flowers for yourself is not yet widely practiced since buying yourself a bouquet is often attached to negative self-image. But Aarzoo Batra is changing this narrative by empowering women all over Singapore to practice self-care through purchasing bouquets of blooms.
There's no need for a special occasion. Buy it because you deserve it. That is the mantra of Her Flowers, the brainchild of Batra.
Fresh out of uni, Batra landed a job at Facebook, something some of her contemporaries would consider a dream job. After her Facebook stint, she then joined Mindvalley, an award-winning learning experience company based in Kuala Lumpur, Malaysia where she would eventually become the company's Brand Manager.
Despite the demands of a day job, she was also busy building her personal brand as a fashion blogger and lifestyle guru. Her passion for fashion eventually led to her first business venture, Masakali, an online e-commerce platform selling carefully curated and high quality Indian wear to a global market.
Bitten by the start-up bug, it's not surprising then that her next start-up stint would be an online florist. Her innate eye for style and love for flowers led to the creation of a promising new player in Singapore's flower industry, Her Flowers.
Sowing the Seeds of a Start-Up
Going into the flower business came naturally to Batra. Her childhood dream of starting up her own business has been in her constitution for as long as she can remember.
"I have always wanted to start something of my own – having been…