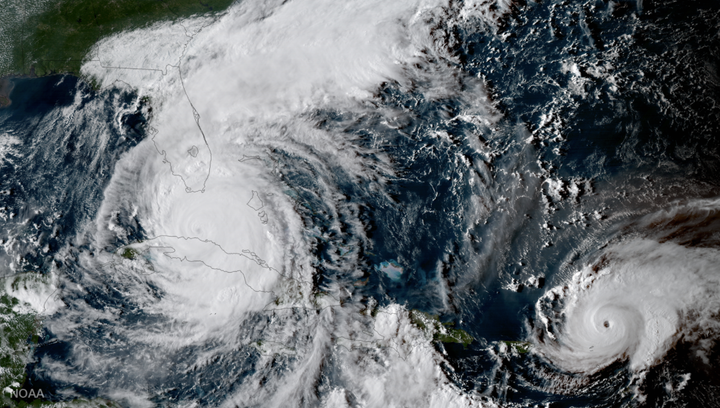 After a week of destruction in the Caribbean, it was clear that Hurricane Irma was one for the books.
Phil Klotzbach, a meteorologist for Colorado State University, has been tracking the relentless storm over the past week, taking note of all the records it has broken so far.
"It's definitely an impressive storm," Klotzbach told HuffPost. "It's one of the heavy hitters in at least in the last 50 years or so."
Klotzbach on Saturday evening predicted that Irma would go down as the second strongest storm in recorded history in terms of accumulated cyclone energy, falling short of 2004′s Hurricane Ivan, which battered the Gulf Coast and left 20 dead.
Below are the records Hurricane Irma has already broken as of Sunday morning, as recorded by Klotzbach:
Irma is the first storm in recorded history that has maintained top winds of 185 miles per hour for 37 straight hours.
It's the "longest any cyclone around the globe has mantained that intensity on record," Klotzbach writes. "The previous record was [Typhoon] Haiyan in the [Northwest] Pacific at 24 hours."
Irma is the strongest storm on record to exist in the Atlantic, outside of the Caribbean and Gulf of Mexico.
Hurricane Irma has had a maximum wind speed of 185 miles per hour in its lifetime, making this the first time for a storm like this to exist in the Atlantic. The warmer waters in the Caribbean Sea and the Gulf of Mexico make…