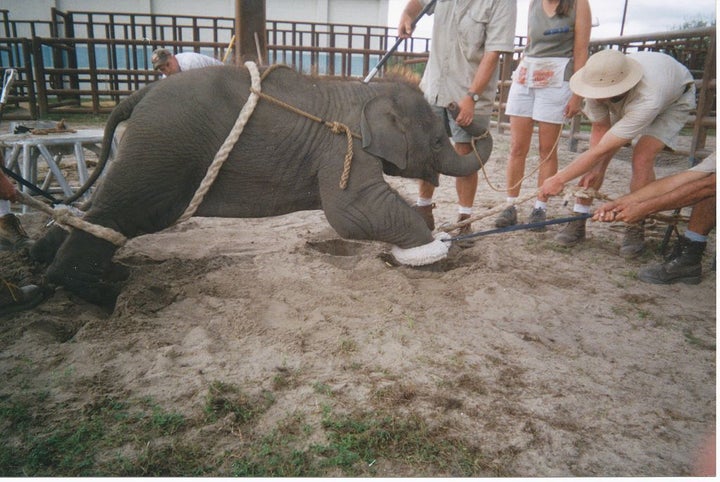 The meat industry is sounding the alarm.
Following New York City's historic vote to ban the use of wild animals in circuses last month, the meat industry's most notorious propagandists are calling for the industry to support wild animal performances before it's too late ― before the momentum of animal rights advocacy reaches the farm or the slaughterhouse.
"The sense of security will be short-lived," the Animal Agriculture Alliance warned meat producers, in one the industry's most widely-read trade publications.
"Any victory that activists can achieve in eliminating humans' ability to use animals will provide them further ammunition in their mission to promote animal liberation," the organization argued.
The Animal Agriculture Alliance, which represents the interests of the nation's largest meat producers, was not the only industry group to argue that the NYC ban presents an existential threat to animal farming.
Protect the Harvest, an ag industry front group founded by a billionaire former Trump advisor, published an article urging farmers and ranchers to "pull together" and "stop the animal rights bullies." The article emphasized that farming and ranching are directly "threatened" by the demise of the circus and noted that the ban "will impact animal owners everywhere."
Crucially, this isn't just a warning to meat producers about the looming threat of animal advocacy ― this is the meat industry actively calling for Big Ag to become an "ally to other animal use industries," and in particular, to defend those…